Last year at this time, we camped at Lake Mead in Nevada. We usually go there several times a year, but last year was the first time we had ever gone there so early in the spring. We were pleasantly surprised at how different the experience was.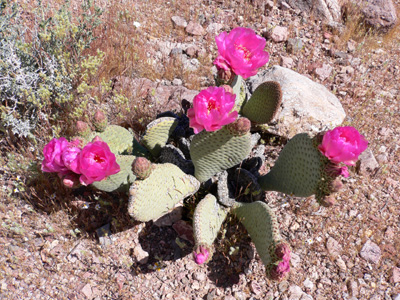 The nearly monotone landscape was alive with color. I had never before seen so much pink in Nevada that wasn't powered by neon. It was too early for bats, but we did enjoy the landscape. The campground was nearly full of snowbirds camping in Nevada for the winter, but they mostly stayed in their huge motorhomes. We were lucky to get a campsite so near Boulder Beach.
There is a little trail that runs along the area. It's beautiful to see at this time of year and the Nevada sun hasn't gotten to the raging heat that it does later in the season.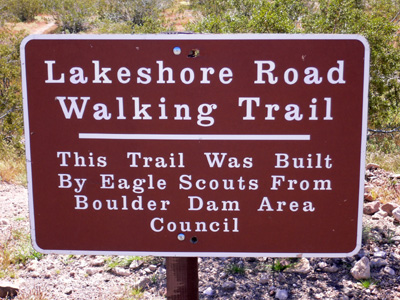 It's pretty obvious that this trail was made before the lake got to such unprecedented lows. This trail used to be along the lakeshore, now it's about a half mile from the lake. It's still worth the walk, though.
This is the perfect time of year for a quick camping trip down at Lake Mead. The plants are bursting with flowers and the campgrounds are full, but quiet and enjoyable.
---
Where: Lake Mead Boulder Beach Campsite: 420 Lakeshore Rd, Boulder City, NV 89005 Google Map Phone: (702) 293-2540