I usually watch David Howell's videos for the meditative rest that they can provide. This video however, is the opposite: exciting and the film work will almost make you dizzy. He gives you a tour of the Minnesota State Fair in under four minutes: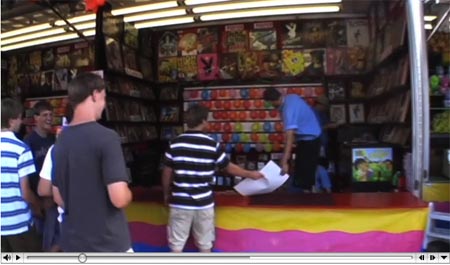 Minnesota State Fair 2007 – Midway
Fair season is over here in Utah, so I have to wait until next year to pet the bunnies and goats. Deep fried Twinkies are good enough for only once a year without remorse, however.