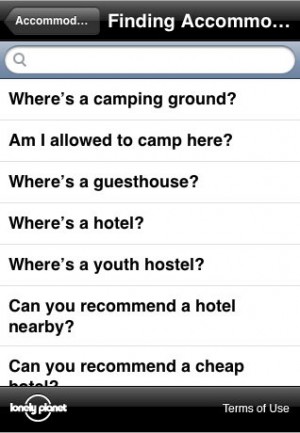 The excellent Aliza Sherman wrote a great article about iPhone applications that are helpful when you're traveling.
Here is her list with iTunes links to the applications. Click through to AK Tech Girl for more information.
I had never hear of Call a Taxi, iCall or Find My Phone, so I immediately downloaded all three on Aliza's recommendations. I can't wait to play with them!