One thing that I love about teardrop trailers is their hatchback kitchen. I've tried to find inexpensive ways to outfit my Prius with a similar kitchen, but without major woodcrafting, there really isn't anything out there.
One option, however, is the Tailgate Partymate. Here is a commercial showing it off.
That commercial says it's three hundred bucks, which sounds outrageous, but you can get it on Amazon for only $90, so that's a much better price.
I love my Mega Camp Kitchen, but it does take about ten minutes to set up. More importantly, it takes a bunch of space in my car. The Tailgate Partymate would sit outside my car on the back, so I wouldn't have to fill my car with the camp kitchen.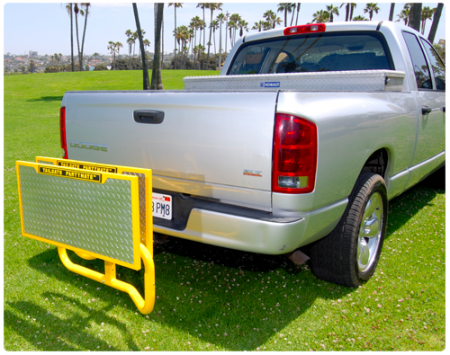 One problem with the Tailgate Partymate is that it's SO UGLY. That bright yellow tubing just screams. They do have options on their website to order it in your team's colors. Personally, I don't want a team logo on my car either.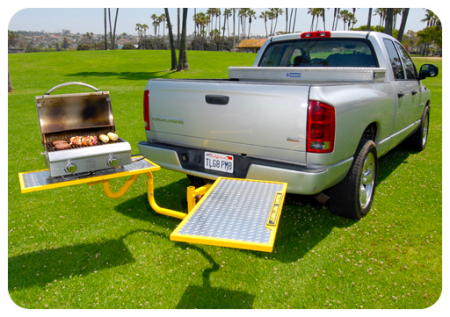 Another problem I had with it was that the connection to the hitch made the whole thing look a little floppy. If you notice on this video, you can really see it rock when he pulls out the passenger side table.
I don't want my hot camp stove on anything that isn't incredibly sturdy. I can't find a review from anyone online who actually OWNS one, so it's impossible to tell whether these tables are sturdy enough or not.
In the end, I'm not willing to pay ninety bucks for something that might not work for me and is so brightly colored. I'm still looking for something that will work for my dream hatchback kitchen. The Tailgate Partymate comes close, but it's not quite what I want.