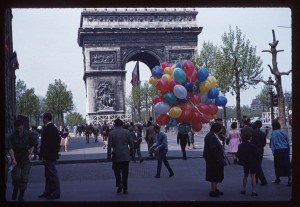 I love to travel and see parts of the world that are different than mine, but the photography collection of Charles W. Cushman allows me to travel not only all around the world, but through the past as well.
Charles Weever Cushman, amateur photographer and Indiana University alumnus, bequeathed approximately 14,500 Kodachrome color slides to his alma mater. The photographs in this collection bridge a thirty-two year span from 1938 to 1969, during which time he extensively documented the United States as well as other countries.
It was so lovely to look at all the old photographs! Here are some of my favorites.
I love Disneyland, so when I saw that he went to Disneyland in 1959 (just four years after it opened), I squealed with delight!
Here is Sleeping Beauty's Castle.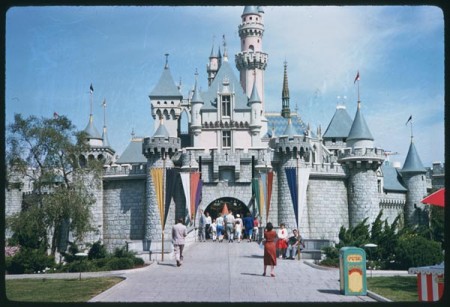 He also regularly visited San Francisco from 1938 to 1969, so he was able to see the transformation of the city before the hippies.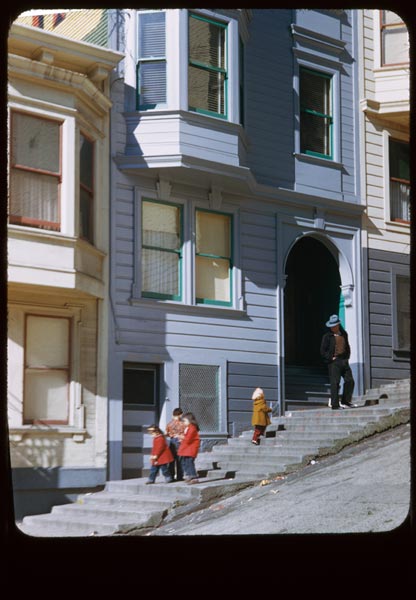 And after the hippies arrived.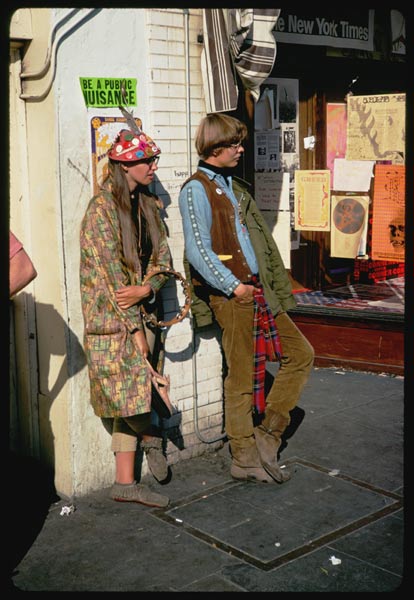 He even got a shot of the famous Print Mint with a manifesto in the window, saying, "Eat, Drink and Be Merry."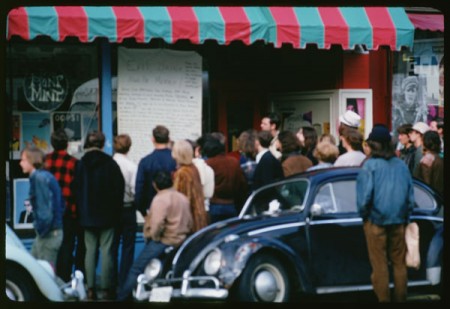 Did you know that there used to be Bison wandering around Golden Gate Park? I had no idea.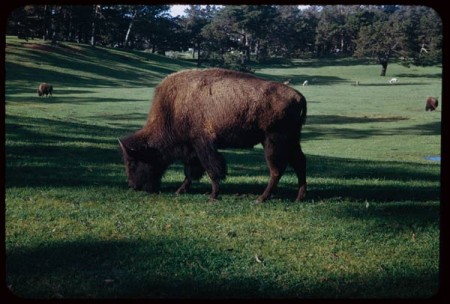 I had to look up Salt Lake City and he had many wonderful pictures of the temple and capitol. This photo looking down State Street in 1958 really shows how different our city is now.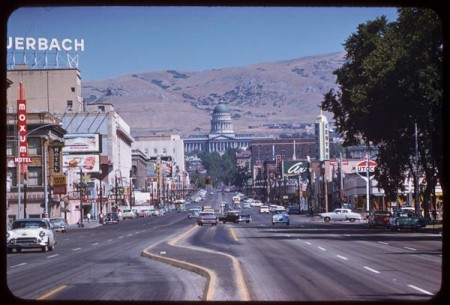 What trip into the past would be complete for me if we didn't look at Yellowstone Park? Here is a shot of Mammoth Hot Springs Terrace before it grew to the huge size it is today.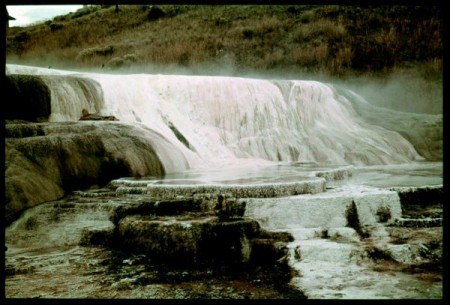 I love being able to travel back into the past and enjoy the photographs of long ago. It makes me happy to know that maybe all the pictures Mike and I have taken of cities and parks we've been to might be interesting to someone in the future, merely because we took the photos so long ago.