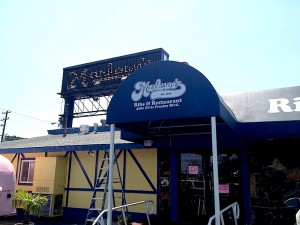 Our visit to Graceland was highlighted by lunch at Marlowe's Ribs. We couldn't visit Memphis without trying some BBQ. I wish we could have stayed longer in the city so we could have tried more BBQ places, but we only had one day there, so we visited the place with the huge pink pig trailer.
It appears to be an old Airstream trailer made to look like a pig, which makes me happy on two levels. The retro trailer lover is happy and the BBQ lover is happy.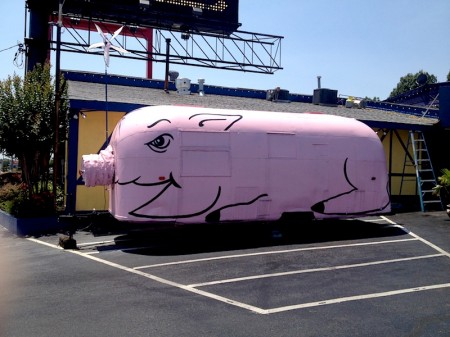 We drove ourselves to Marlowe's at lunch time, but apparently, they have a fleet of pink Cadillacs that will pick you up at your hotel for free and take you to the restaurant at dinner time.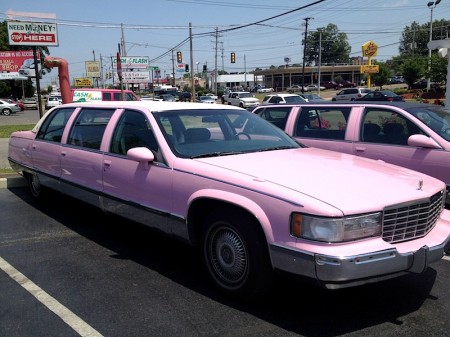 I had no idea that Elvis owned several pink Cadillacs, but it didn't surprise me that Marlowe's is an Elvis-themed restaurant because they advertised on our campground map and at Graceland itself. Our table was covered with photos and a letter from someone on Elvis' security team who related a story about how Elvis bought him a car. It was actually a really touching story.
We really enjoyed our lunch at Marlowe's. If I ever get back to Memphis and Graceland, I'm going back to Marlowe's, but next time, I'll take the ride in the pink Cadillac to get there.