I love this idea for storing and using toilet paper for camping:
She took a small coffee can and cut a slit in it: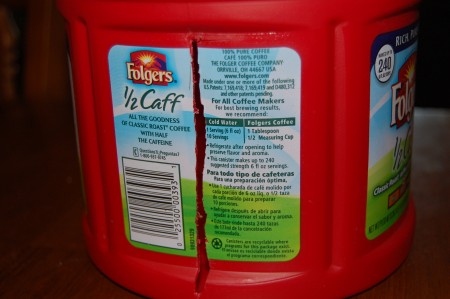 The she placed the roll of toilet paper inside the can: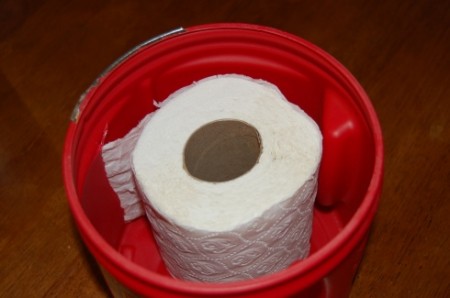 When you pull the toilet paper through the slit, you have an easy dispenser.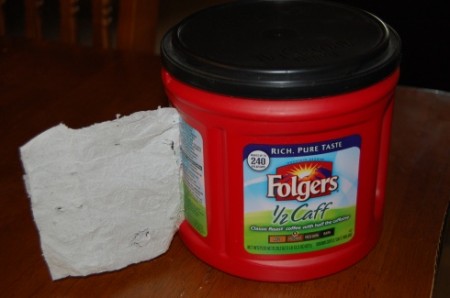 If you position the slit opposite the handle, it's easy to hold and pull the paper.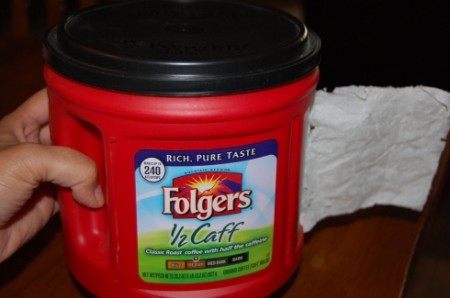 I ALWAYS bring toilet paper when we camp, no matter how posh the campground. There have been at least three times when bringing our own toilet paper has bailed us out because the campground restrooms were out. You might think it's silly to pack TP when over the last seven years we've only used it three times, but I'll tell you, I was SO glad we had it those three times that I will never go camping without it.