The biggest complaint I hear about teardrop trailers (after claustrophobia) is, "Where do the kids sleep?" Until I found this recent teardrop, the answer was, "The kids sleep in a tent." Yesterday, I found this teardrop trailer on Google Images. It's the Two-Story Scad-A-Bout.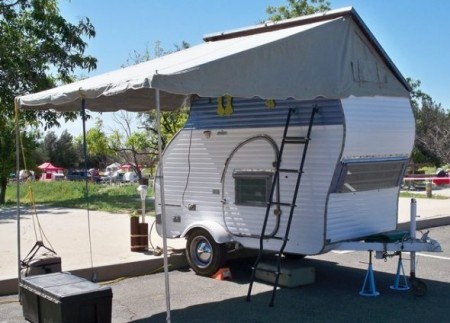 They were built in the 60s and were meant to sleep parents and the kids. Technically, the kids are still in a tent, but it's on top of your trailer, so it's a little warmer.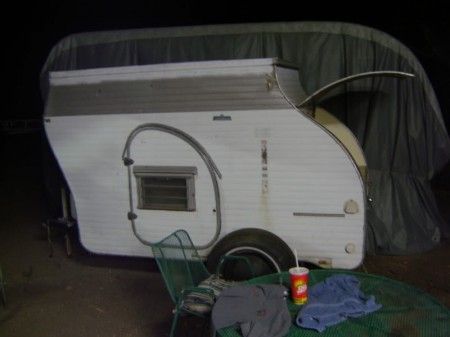 I like how it has an awning that can attach to the top for shade.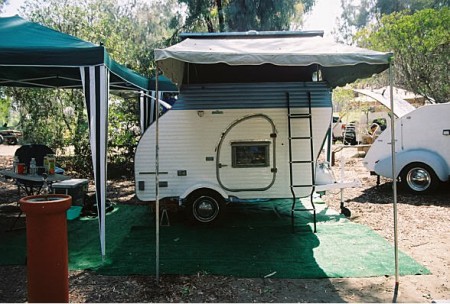 I can't find out much information about these trailers, so I don't think many exist on the road today, but if you're making your own, you could certainly borrow from this design to create a teardrop trailer that can sleep Mom, Dad AND a couple of kids.
More photos after the break: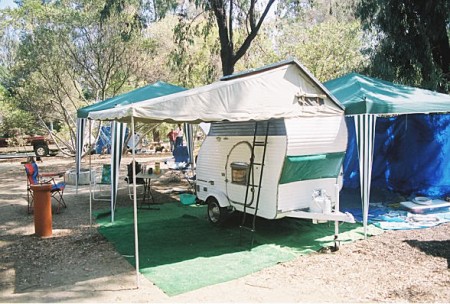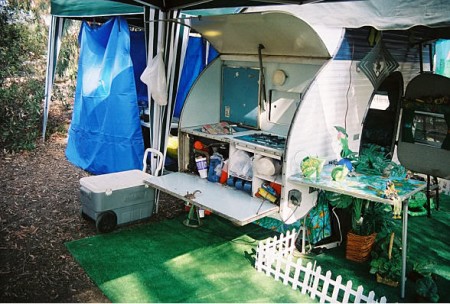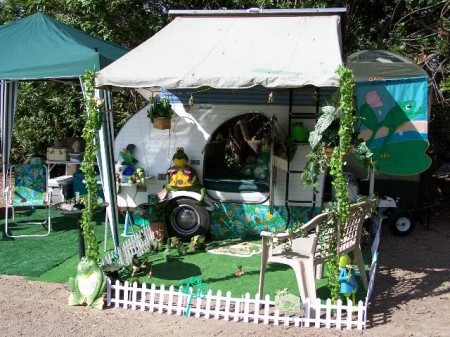 Photos via: