This idea from Skruben is brilliant! Take old Tic Tac boxes and turn them into compact spice jars.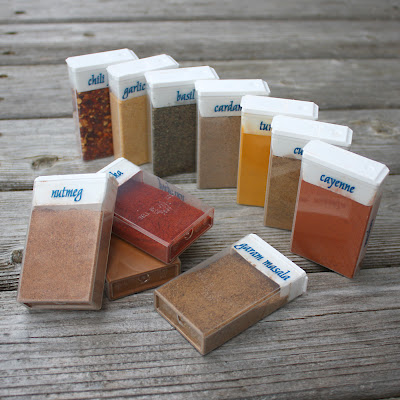 They will take up less space and you can have a wider variety of them. I am SO hoarding Tic Tac boxes now! I want ALL the spices in my teardrop camper!
I did this and it takes of a lot less space than before. Look at the difference!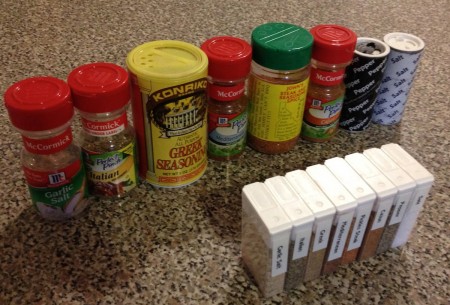 I used our Dymo label maker to create the labels. It's not as fancy as what the original person used, but it still looks good.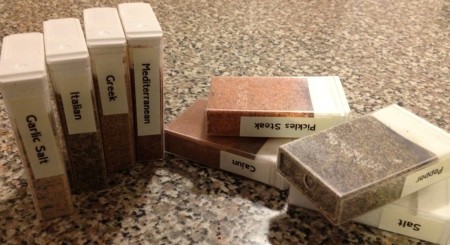 All of our spices take up less than half the space that they used to in our trailer, so I'm excitedly thinking what other spices we could bring or what we could do with the extra space.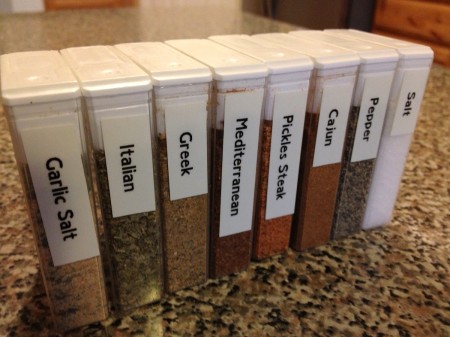 The hardest part of this project was getting the labels off the boxes without shredding them to pieces. Pouring the spices into the boxes was easy because I used some paper rolled up into a funnel shape. This whole project took less than a half hour once we gathered all the Tic Tac boxes.