This trailer from Australia is ingenious in its folding.
It was built in 1953 by the Propert Family in Sydney, Australia. They build trailers from 1952 until the 1970s when Thomas Propert retired. It looks absolutely adorable when it's unfolded.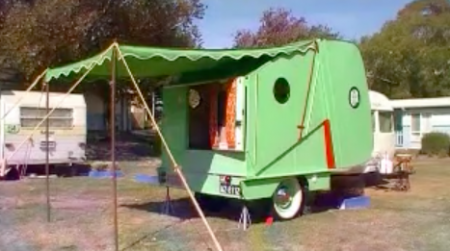 I love the design and I'd like to recreate it somehow, but as long as there are three of us instead of two, I'll have to stick with the tent trailer.