Here are some pictures of the very rare 1951 Powell's Palace Tent Trailer from OldTrailer.com Teardrop and Tent Trailer Pictures: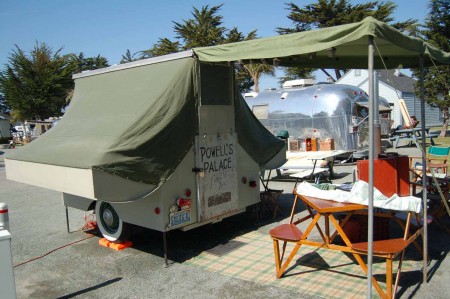 The website called it a Fallon Palace, which might be a brand name, but it looks like a homemade trailer with the name Powell on it, so I'm going with that.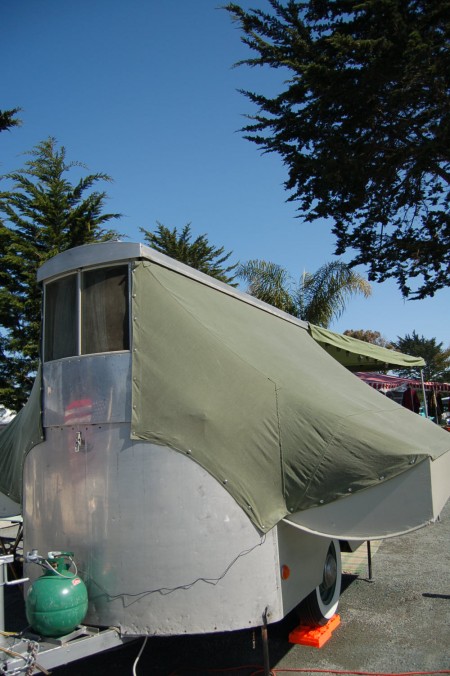 I really would love to see this trailer folded up. I suspect that the two sides fold over and the middle drops down to cap the top. Based on this interior shot, that's probably the case.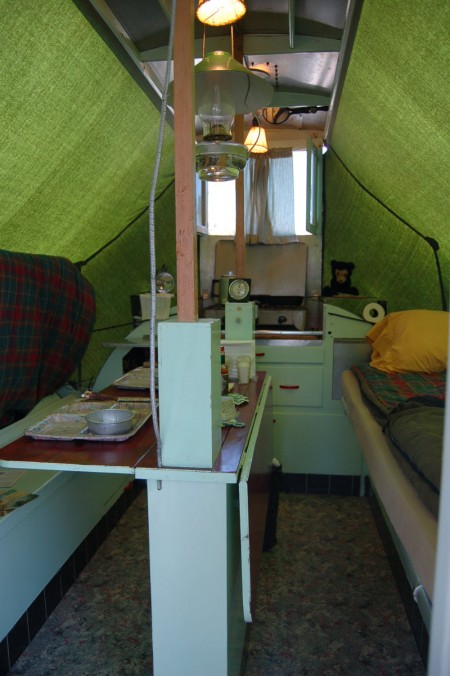 I also love the retro propane tank on the front with its squashed and round shape.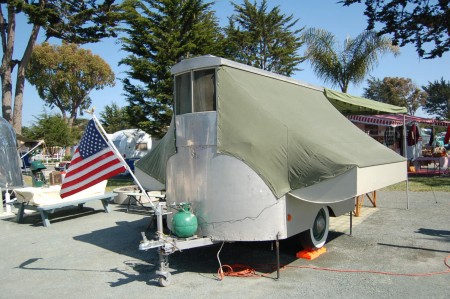 It looks like this trailer was at a vintage rally, so if anyone has any more information on it, please tell us all about it in the comments.