I've talked before about the benefits of camping in a redneck camper. You can see that here:
I found ANOTHER one on our local classified listings and I was (again) shocked at the cost: only $250!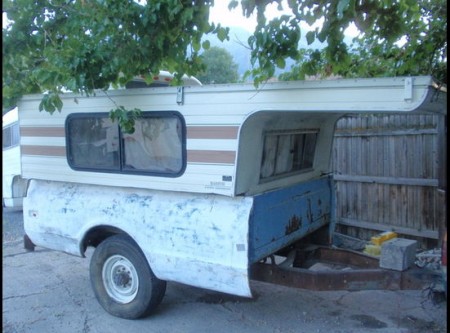 Now, this redneck camper is a little different because it's a pop-up, so it's a little more aerodynamic than the last one I found. Once it's up, it looks really roomy.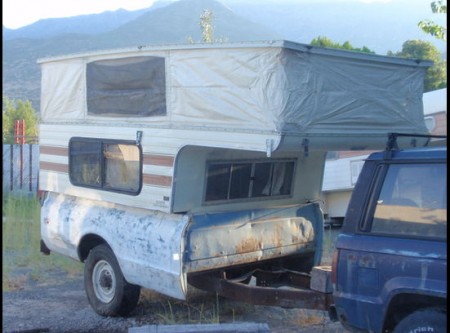 Inside, it looks decidedly Seventies.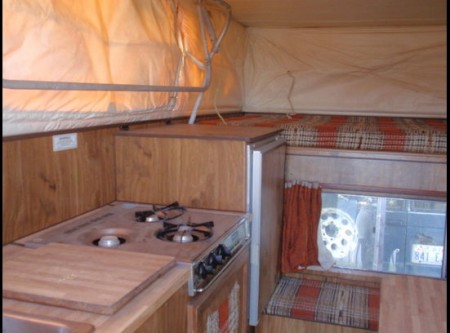 After the top is lifted, it appears quite roomy.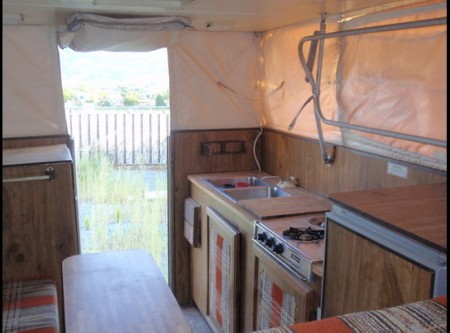 There is even a closet for a porta-potty! It's kind of gross because it's carpeted, but it's nice to have some privacy for the privy.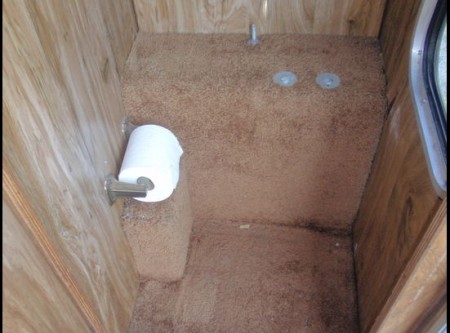 Whenever I start to feel appalled at the prices for truck campers, bumper pulls or tent trailers, I fire up the local classifieds and my hope for a good camper is restored. It may not be the prettiest shelter at the RV park, but it's warm and inexpensive. The next time you are wishing for a warm camper to extend your camping into the winter, take a look at your local classified ads and find yourself a redneck camper. You just might be surprised at what you find.