The Grasshopper teardrop trailers might not be all slopes and rounded beauty, but they are a teardrop camper in the basic sense. There is a kitchen galley out back and a sleeping quarters in the front. They were built from 1978 to 1980, so if you find one, it will probably be in pretty good shape.
I first saw a Grasshopper on the Jeep Wrangler Forum. Stimpy posted these photos there: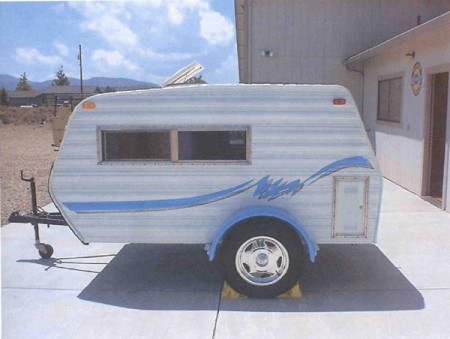 You can see the rest after the break:
Here it is with a classic car.

The inside looks roomy and well-lit with those windows.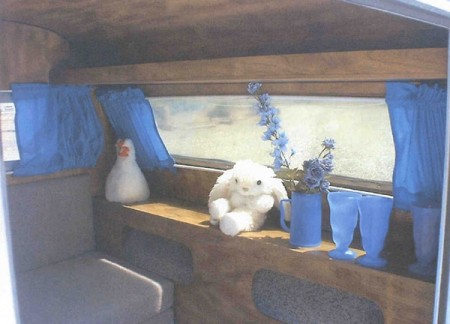 I like how the table can be up or down.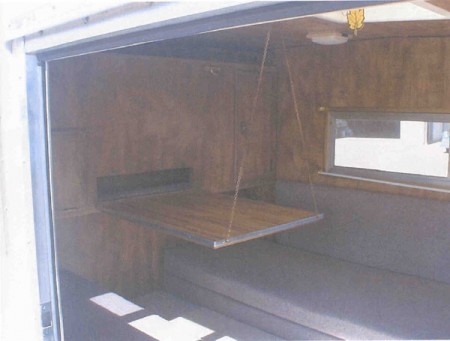 With the table in the up position, there is room to move around.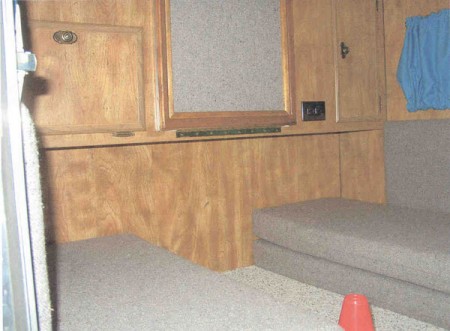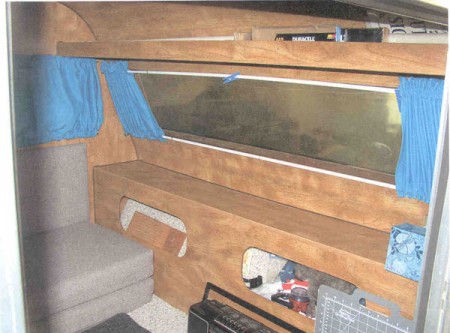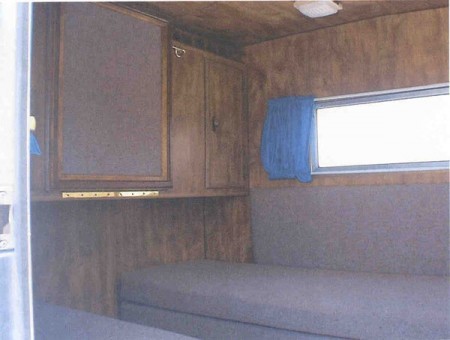 Izzomac on Flickr has an entire set of pictures of her Grasshopper that she refurbished here: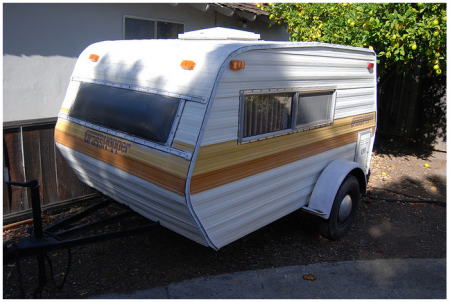 Goldtrout found this Grasshopper for sale here:
I have never seen a Grasshopper for sale online, but until now, I had never heard of one. From now on, I'll be on the lookout for them.
For more information and photos: