Many times, I've thought about building my own teardrop trailer, but my skills are lacking right now. When I was looking at the local classifieds, I came across this camper: $3,000 Custom built trailer Murray, UT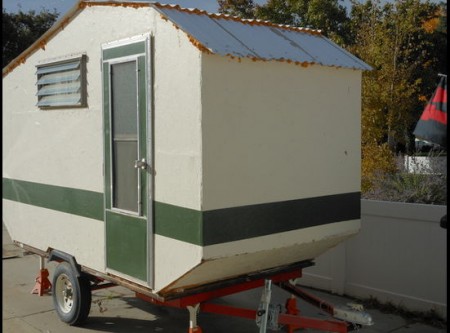 This looks EXACTLY like what I was looking for in an inexpensive trailer.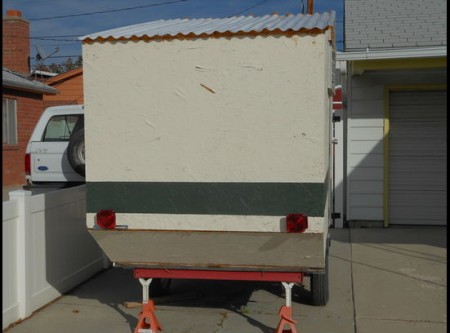 I AM worried about how the roof is attached, however.
It doesn't have a full sized door, but it does look much more roomy than a teardrop.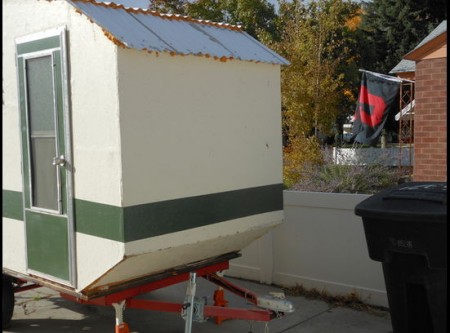 According to the description:
This trailer is 11′ long, 5′ wide, and 6′ high. The table folds to a queen size bed. Lots of storage.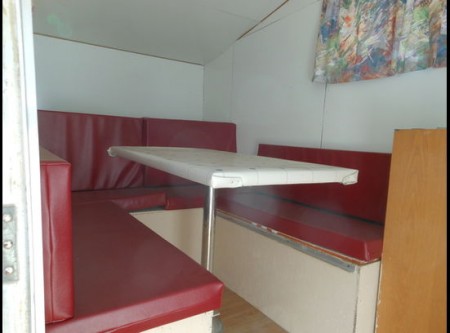 It looks like there are lots of cupboards for storage in the trailer.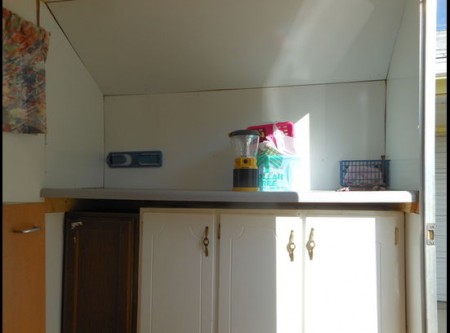 Here is the view from the outside, looking in.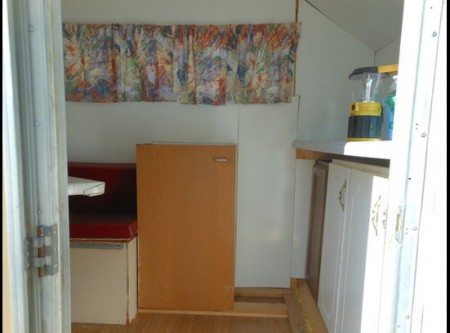 The reason I decided to look for a teardrop trailer instead of building my own is because I don't think I could have built anything better or cuter than this. Instead, I found the American Teardrop Outbacker and fell in love with it.
Sometimes it's better to just buy the camper of your dreams rather than try to build it yourself.