I found this trailer in my local classifieds: 1964 14′ CAMP trailer with custom tip-out: ksl.com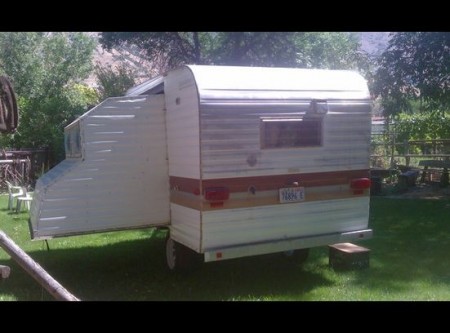 Here is the description:
14′ camp trailer with a tip out that has a dinette that seats 6 adults and folds in to a large bed. this leaves you with a open floor space of over 4 by 8 feet. Ther is bunkbed overhead in back. Kithcen area with sink, stove, and ice box in front. It comes with 3 new tires and rims. This is a small lite trailer with ground clearance to get up in those tite spots on dirt roads with stream crossings.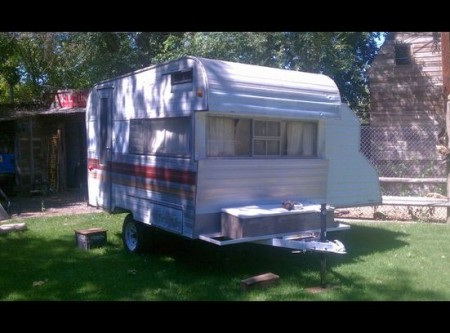 I can't really tell from the interior shots where the tip out tips in.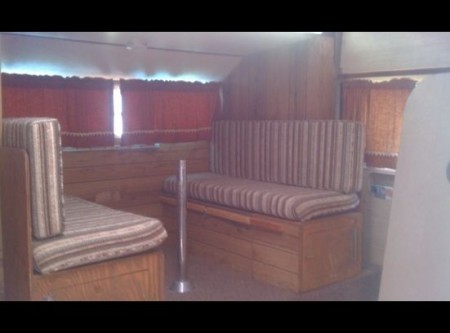 I do love the retro colored stove, though.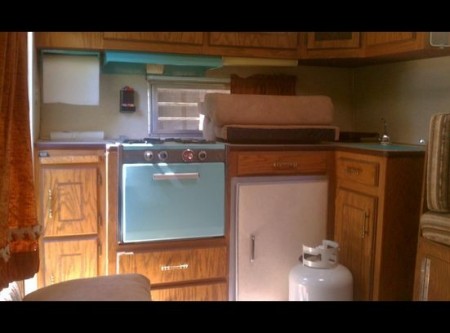 I can't tell from the photos and I couldn't find anything online about a trailer like this that tips out on the side. I LOVE the design, but I'd be worried about leaking. What keeps the rain and the snow out of the trailer when it's stored and when it's tipped out?