YouTube videographer, FilteredInc, posted this video of a very unique little teardrop trailer that pops up.
I took some screen shots to showcase it fully. When popped up, it's completely hard sided.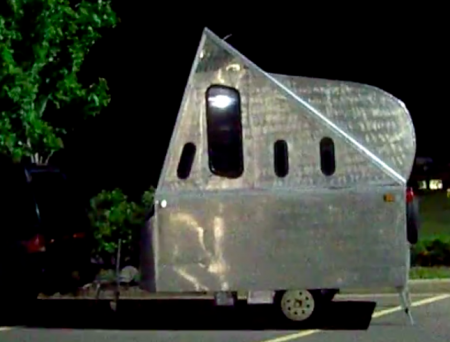 It looks like it folds up almost as flat as a tent trailer, except for the rounded bit. It's unfortunate that the rounded bit isn't on the front of the trailer, instead of the back.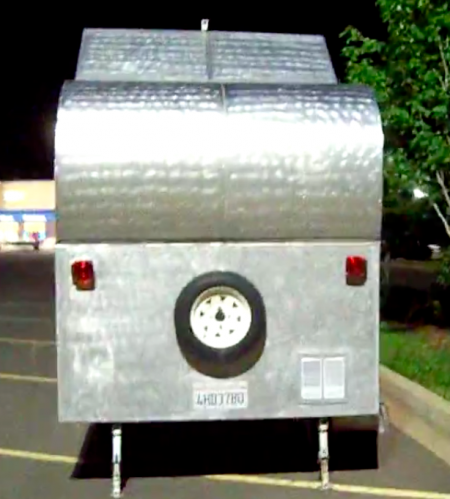 This is the best view of the passenger side of the trailer. It looks like it has a door and a window. It's probably a cozy place to sleep.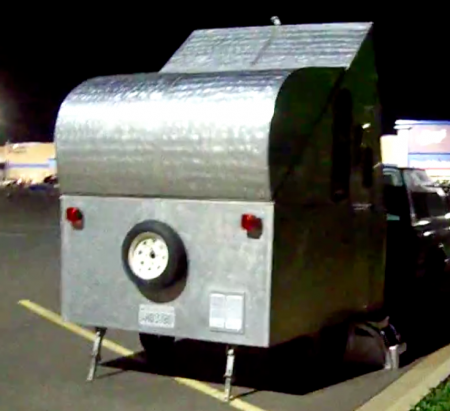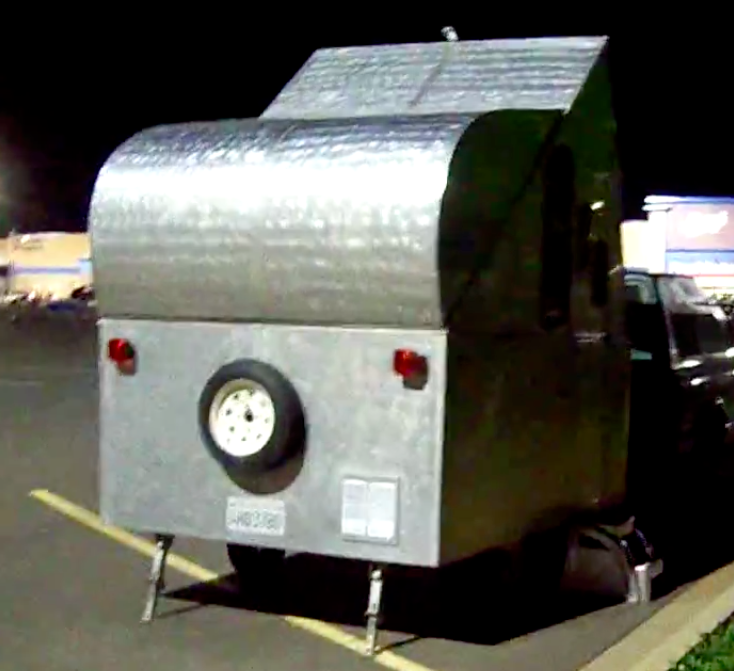 If you notice, the trailer was parked (and deployed) at a Walmart for overnight camping. I never tried to boondock at a Walmart because I didn't have a bathroom in my teardrop trailer, but I guess if the Walmart was a 24 hour kind, we could have just used their facilities. I prefer to stay in a campground, usually, but I like the idea of being able to sleep at a Walmart if we are desperate.