I'm not going to be a hypocrite. I have been very negative about the tiny house movement. You can read what I've read in the past here:
As negative as I have been about the tiny house movement and the people who write about it, I was not prepared for how awesome it was to see one in person. Open Trail Homes is a Utah-based tiny house manufacturer and I was so impressed with them when they were at the Utah RV Show.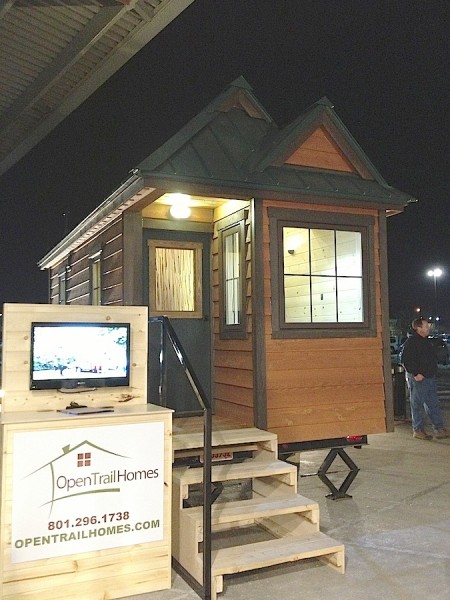 What really impressed me were the people. Here is Chris, the guy who builds the homes.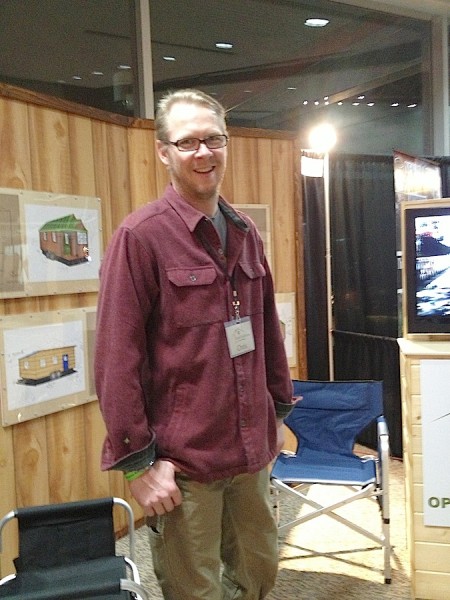 Here is Blake, the architect.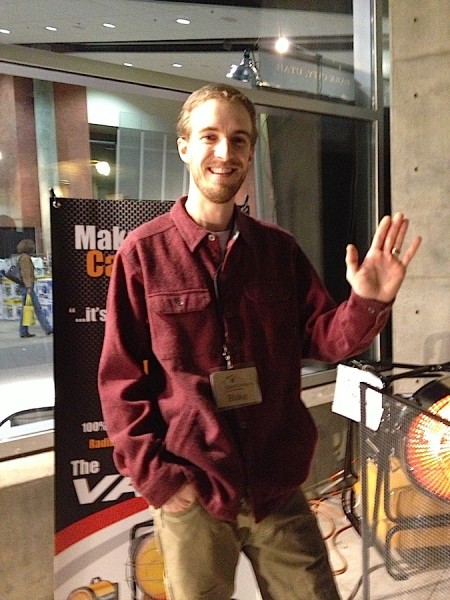 Blake is the one who designed this home, Lakeview, which is more interesting to me than the home plan they showed at the RV show.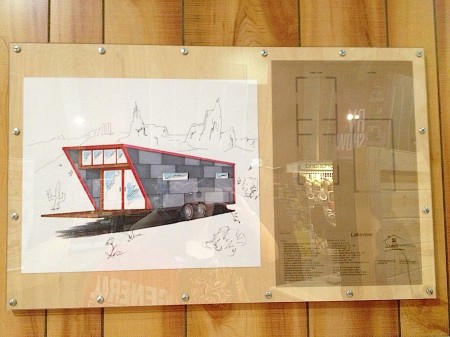 With a REAL bedroom in the back area and the added loft space, this floor plan is the most efficient AND includes a wonderful fold up porch to protect the door while traveling.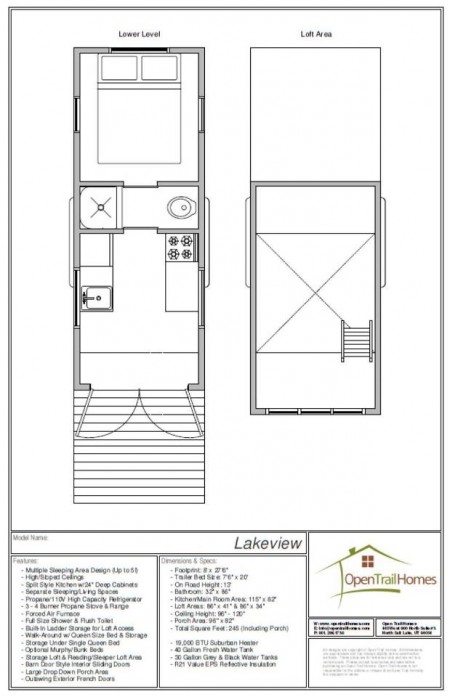 As many times as I've seen tiny houses on video tours, I didn't expect to like the typical design as much as I did. I expected it to be claustrophobic and for Mike to barely fit in it. He was able to walk in the kitchen area under the loft with ease.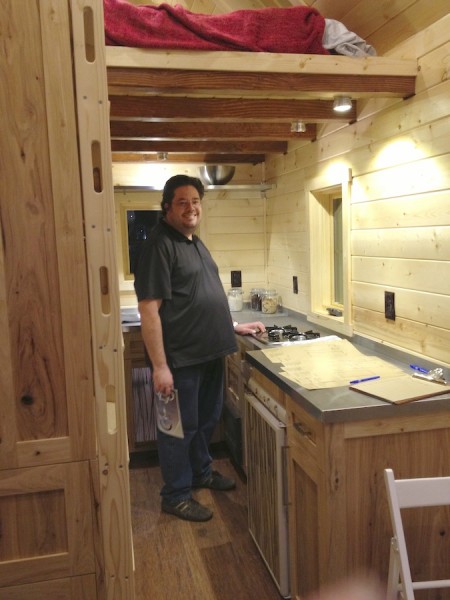 After looking at pathetic RV bathrooms at the RV show all day, it was a pleasant surprise to see such a spacious bathroom.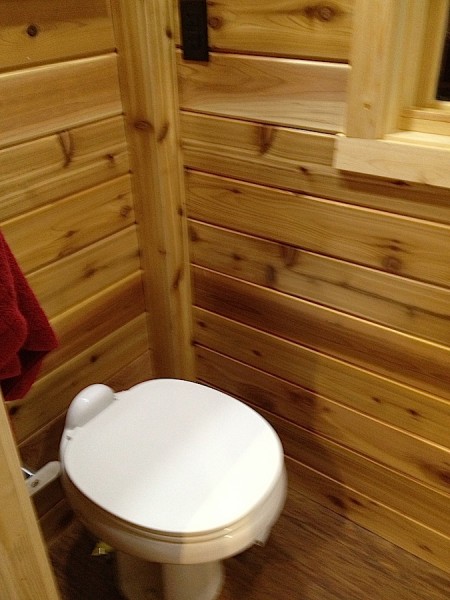 Mike's fear of heights made the climb to the bedroom loft difficult and that made this particular floor plan unworkable for us. You can see the fear on his face in this photo.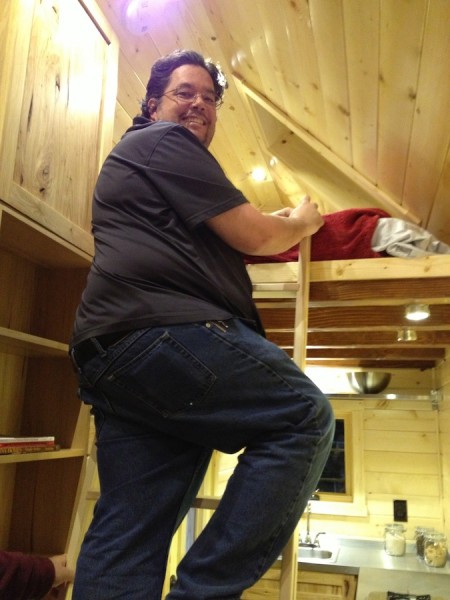 As prepared as I was to hate a tiny house, nothing prepared me for the feeling of awe when I walked up to one.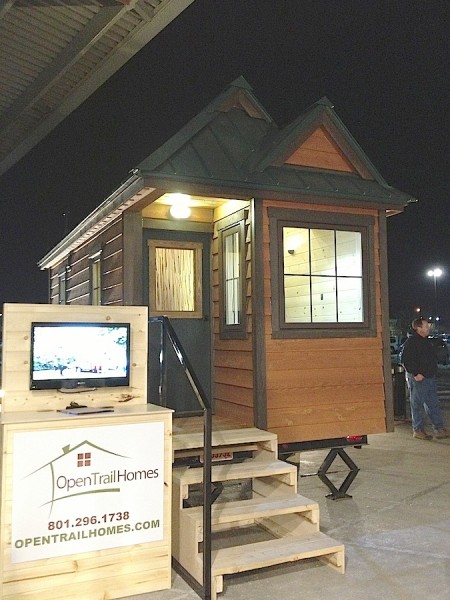 Here I was in front of a cabin on wheels. It really felt like a HOME instead of an RV. In the past I've argued against tiny houses:
In the end, I feel insulted every time a tiny house builder brags about how cheaply they built their house or how very portable it is. I keep thinking that they could have just bought a fifth wheel for that price and then they wouldn't have to dump out a chamber pot every morning. They could have a proper black water tank that easily empties into sewer hookups.
As luxurious as a fifth wheel feels when I'm camping, it doesn't really feel like a HOME. Walking into the Open Trails Homes felt like I was walking into a REAL house. I could see that it was on wheels, but it felt like a cabin instead of a trailer. Just seeing their designs in person was enough to make me re-evaluate my entire stance on the tiny house movement.