This trailer was completely beyond me when I saw it on KSL Classifieds the other day. It's a 1977 Coachman Fifth Wheel on a Flatbed Trailer.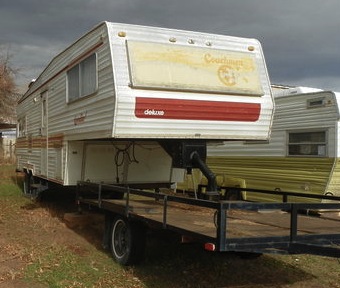 It's a towing nightmare just waiting to happen. A vehicle this long would not only be difficult to tow, but relying on the brakes on a flatbed (if it has any) would be dangerous.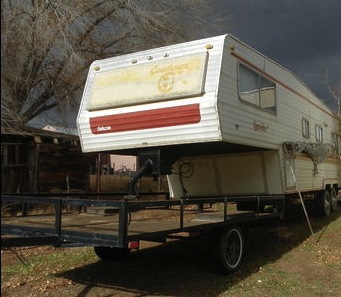 Sure, there is a lot of room to haul four-wheelers or motorcycles. Sure, the problem of needing a pickup truck to haul the camper is made mute by using a fifth wheel on the flatbed trailer. All of that isn't important if you're dead, though.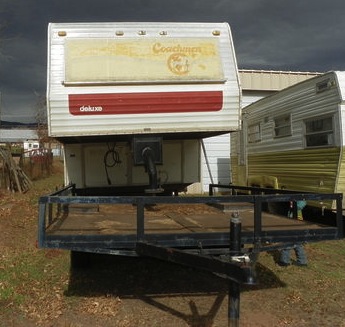 The thing that makes me laugh to myself, however, is the hubris of the person writing the ad. Aside from contact information, this is all they wrote:
1977 Coachman 5th wheel, $3,000 Firm. We bought it 10 years ago. Has a cracked tub that needs fixed.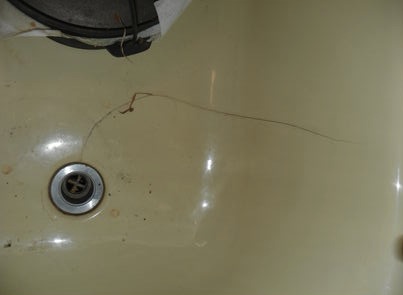 Really? The tub needs fixed?! What about the road hazard you've created by putting a fifth wheel on a flatbed?
And you're FIRM on that $3000?! Is that really what you think people are willing to pay for a 36 year old trailer?
You can see the rest of the photos here, but honestly, the best advice I can give is, "RUN AWAY!"