I absolutely ADORE this 1956 Dalton I found on KSL Classifieds the other day.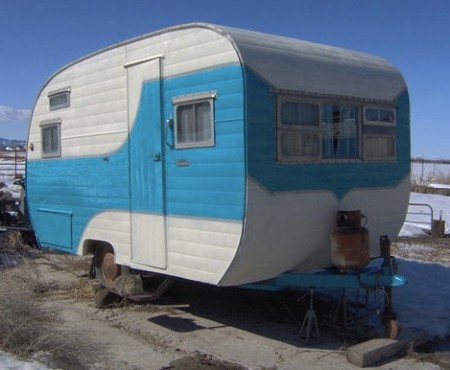 The description leaves a little to be desired:
great condition for the year.DOES NOT LEAK at all.Sleeps 5.
The pictures tell a pretty good story, though. The outside looks like it has been well maintained and repainted.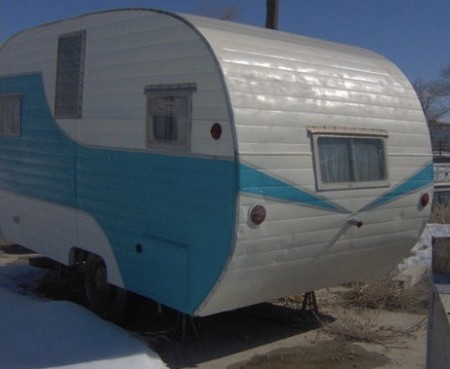 The indoor pictures don't show much of the ceiling, however.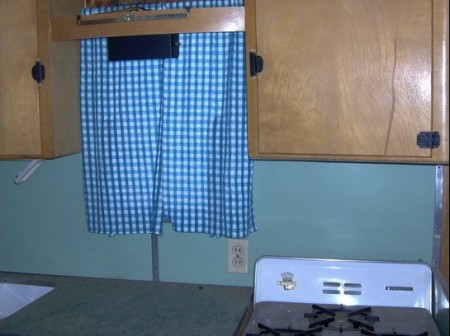 You can tell that the cushions are original and look FABULOUS.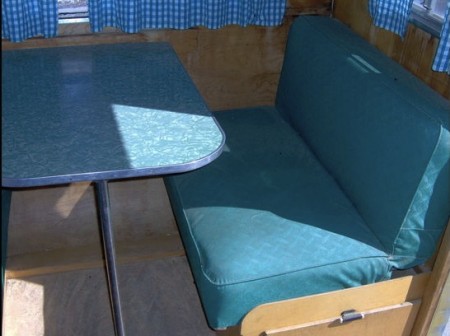 Unfortunately, the ONE photo that shows even part of the ceiling, reveals some wood rot in the upper right hand corner of the photo and on the wall right below that. I love the cot above the bed area that allows a child to sleep without having to make the table area into a bed every night.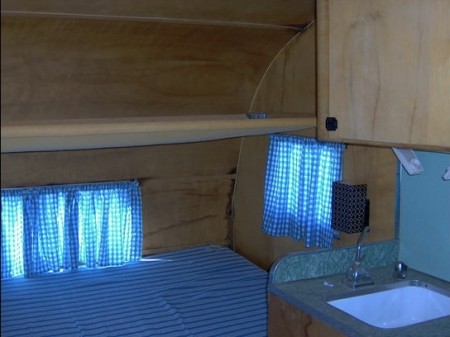 Their protest in the description that the trailer "DOES NOT LEAK" might be true. They may have fixed the leak, but that wood rot could cause trouble in the future. That's a shame because the camper is so dang cute.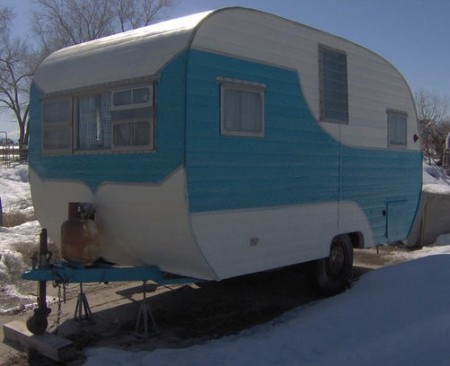 I love the ice box shown here next to the bed area.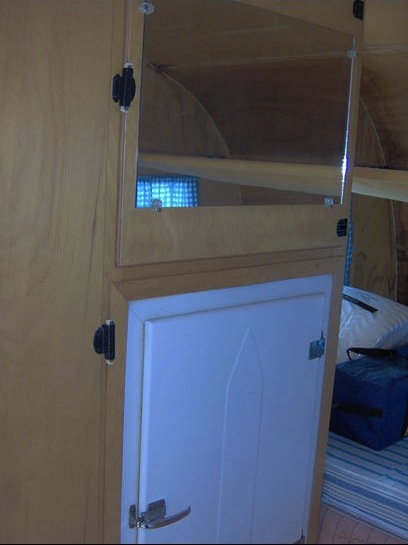 From the original stove to the lovely aqua color, this trailer is a beauty, but I would be reluctant to buy it with that black spot of wood rot on the ceiling and under the windows, even though it's only $1200.