I love this ingenious design for an A-frame camper that I found on Google Patents.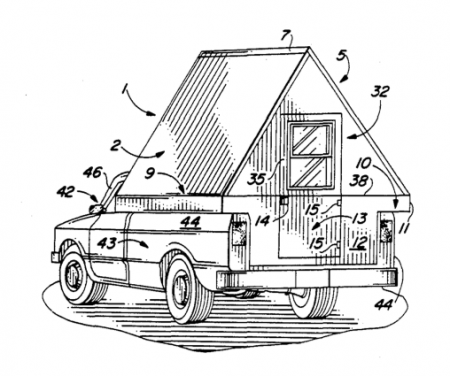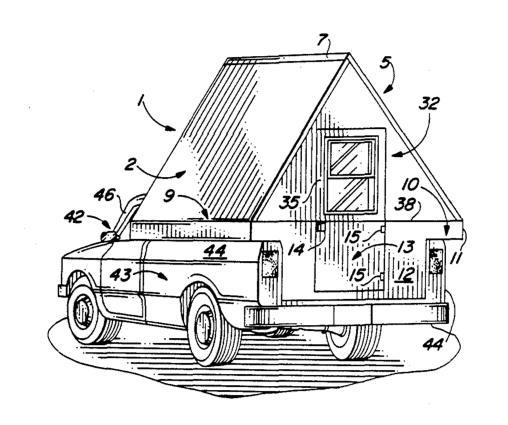 The description is HORRIBLE.
A folding camper for mounting in a pick-up truck, which camper includes a base frame shaped to mount in the bed of the pick-up truck, a pair of roof panels hinged to the sides of the base frame and adapted to fold inwardly, one upon another and a pair of triangular-shaped front and rear panels hinged to the front and rear ends of the base frame, respectively, and also adapted to fold inwardly, one upon the other.
What they are trying to describe was more aptly shown in their drawings. Folded up, the camper looks like this.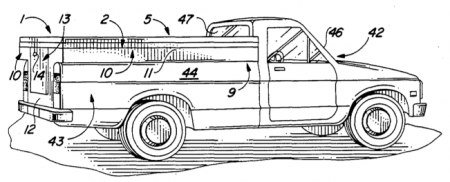 Here it is from another angle.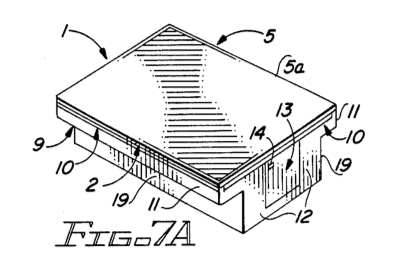 The passenger side wall opens up like this.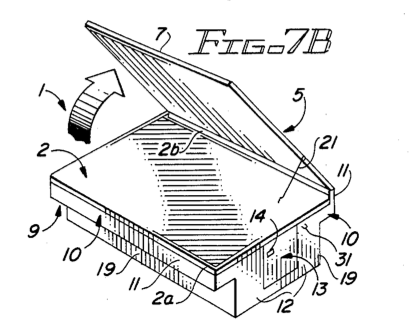 Then the driver side wall opens and the two connect at the top.
Then the triangle-shaped cab side wall folds up.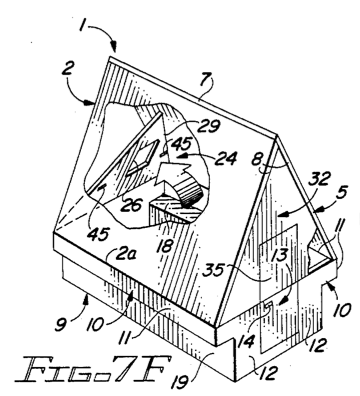 Finally, the back wall folds up.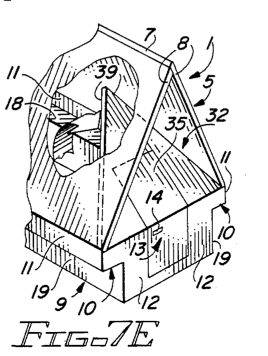 I've talked about A-Frame campers before here:
I have never seen an A-frame style camper on a pickup, however. The closest I've see is this Quickup Camper.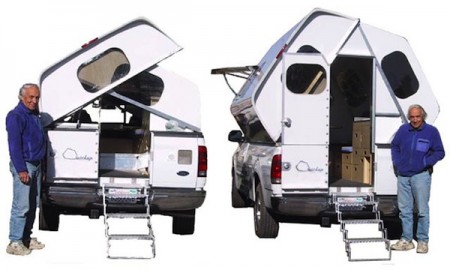 This foldable camper design is a great idea and I'm surprised that none of the truck camper companies have made one that looks like this.