I found this camper on KSL Classifieds the other day and the headline didn't lie:
Drop Dead Gorgeous 1958 Fireball Trailer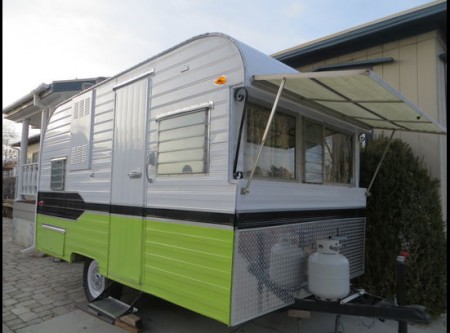 Ready to go camping, title in hand. It is 15 ft. long and lightweight. Easily pulled with SUV.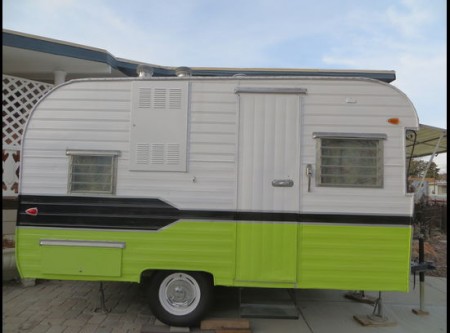 >
Original cabinets and woodwork, upholstery, immaculate stove, furnace, icebox.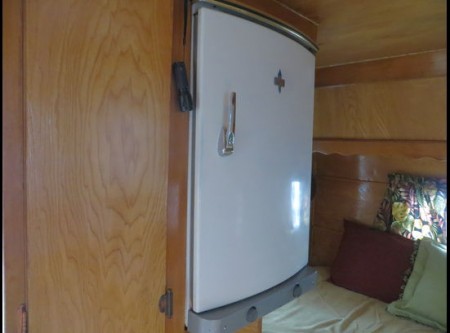 Sleeps 3-4 easily. Custom curtains and bedding, diamond plate floor, and custom exterior paint.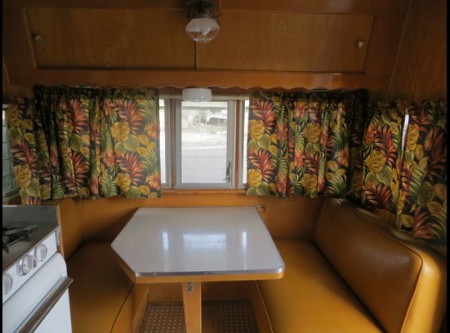 Tires are in great shape, new battery and propane tank.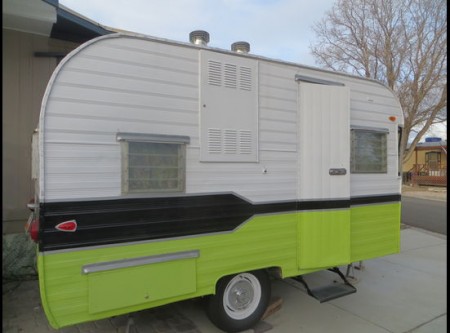 Roof has no leaks, and lights all work. Lots of storage space in closet, cabinets and under beds.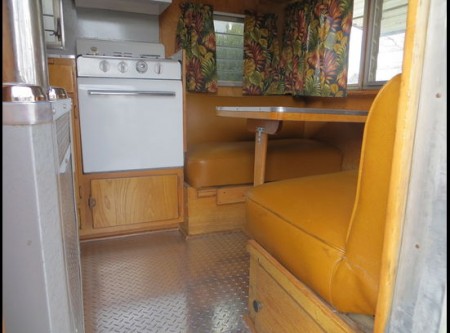 Just hitch up and take camping! Come take a look, you won't be disappointed.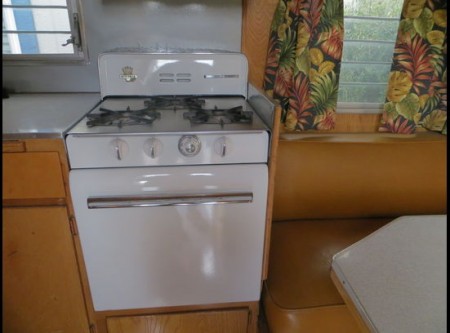 I really can't find a flaw in this trailer from the photos. I'd have to see it in person to decide whether it was worth $4995 or not.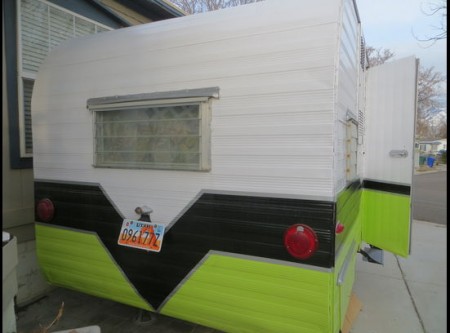 In the end, a camper like this is a wonderful inspiration, but not what I want to buy. For me, I want to find a trailer that I can renovate and decorate to my tastes. Even if the trailer is from the Seventies or Eighties, I'd be okay with that as long as I can remake it how I want. I do like that lime green, though…