I first saw a Jumping Jack Trailer at Sportsman's Warehouse.
I never really saw the benefit of it because I don't need to haul four wheelers or any other toys. When I saw it at Sand Hollow State Park a couple of weeks ago, however, I was surprised at how good it looked.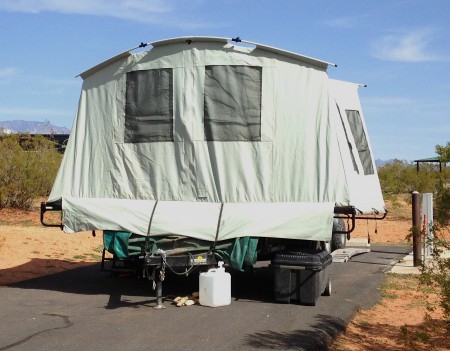 I spotted it from a half-mile away and it looked so good silhouetted against the red earth of Southern Utah. I could tell that the owners had hauled a four-wheeler with it.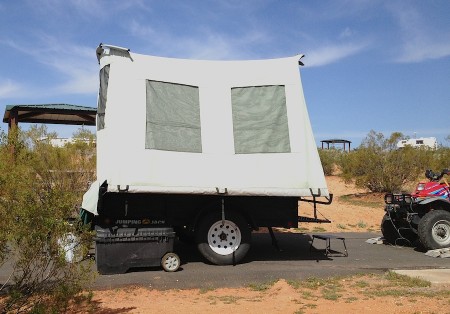 I used to wonder why anyone would want a tent trailer because I couldn't see the benefit of it over just a plain old tent that I could stuff into my car, but the benefit at Sand Hollow is clear. Tents aren't welcome at that particular campsite and there are no tent pads where you can pitch a tent. A trailer is the only way to stay there.
I looked online to see how much they cost, but all I could do was find this KSL Classified Ad for one: 2003 Jumping Jack ATV Trailer $4000
By contrast, I found this homemade tent trailer and toy hauler for MUCH less: ATV / TOY HAULER / POP-UP TENT TRAILER $1,250 or OFFER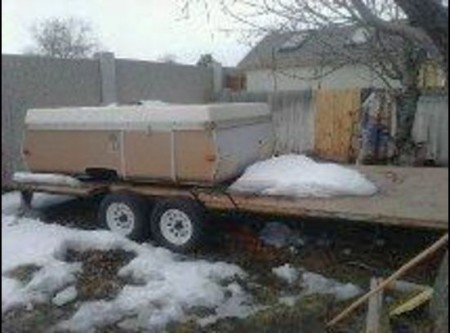 I found two others for less than $4000, so toy haulers are pretty rare, but there are other options than the Jumping Jack. It was interesting to see it in the wild, but I just don't have a use for one.