I was looking at Google Images when I found this image on the Expedition Portal page: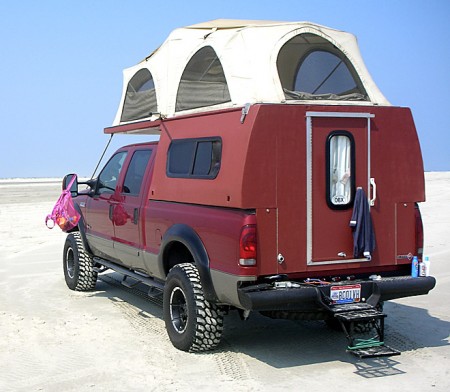 It's called a Flip-Pac Camper and Louie was making his better by adding a "real door and other features.
Here is a video showing you how to set up the camper and its awning:
Here is a more detailed version:
I really like this camper because it seems really easy to set up and is so compact and light.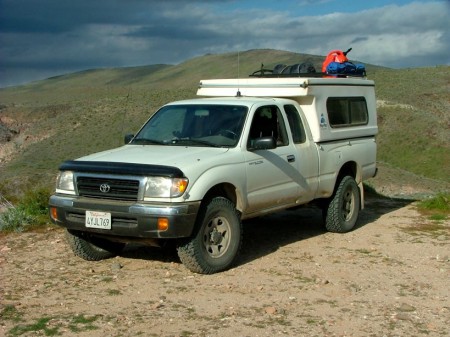 It sleeps two over the truck cab and there is additional room in the bed of the truck for galley and storage.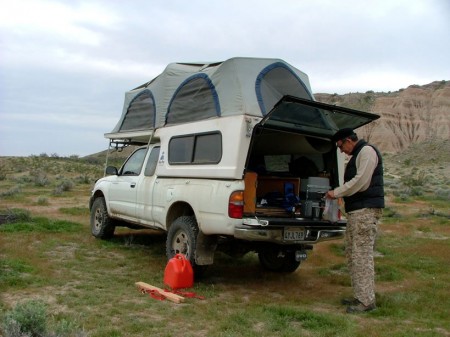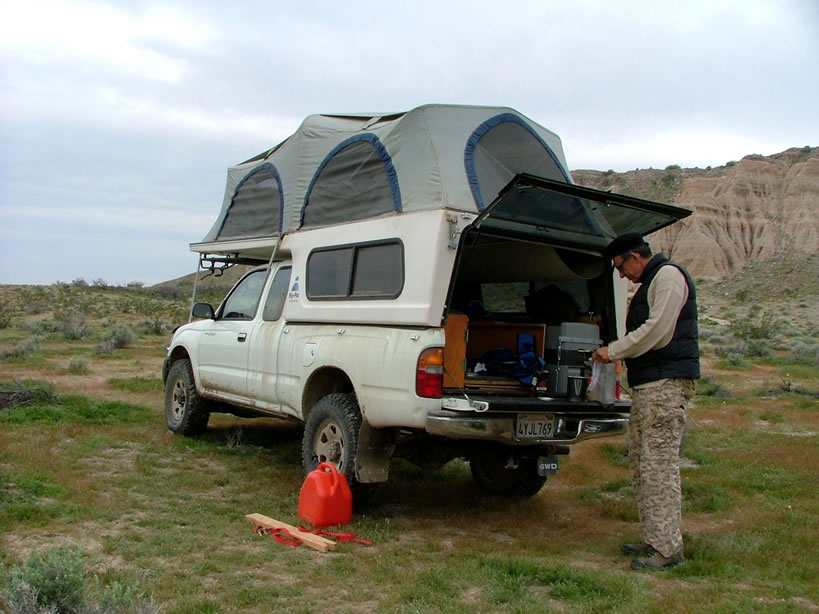 When you are driving, you can fold up nice and low for less wind resistance on the road.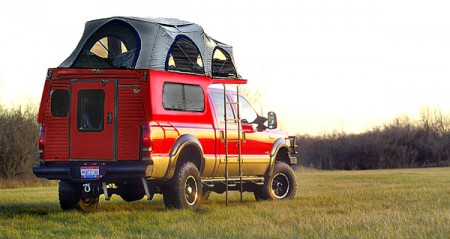 This one has two awnings.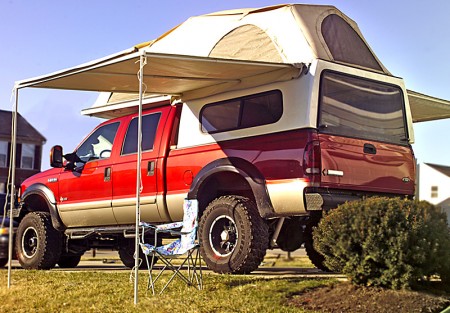 It fits domestic and import trucks with long or short beds.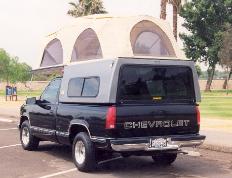 Even old pickups can handle one.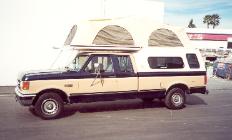 You have to be pretty tall to setup and put away the tent. I know that I would have to use a step stool just to reach the spot where the crank handle attaches to the tent.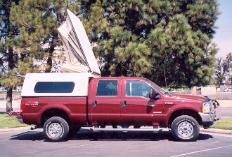 Once the tent is up, the inside is roomy enough to stand in.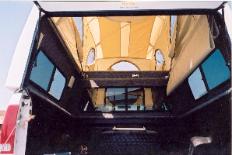 There is a full-sized bed and an additional hammock-style platform for a child to sleep on (max weight 180 lbs.).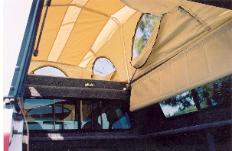 There are plenty of windows for ventilation.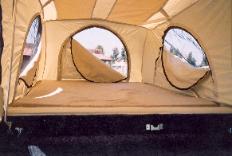 In the end, the Flip-Pac looks pretty cool. I couldn't find pricing on the website, so I have no idea whether it's a good deal or not. I really like the idea, but I suspect an inexpensive, used truck camper will probably beat it every time in price, if not weight and ease.