It's Judy Time visited Japan and while she was there, she showed us her makeup travel bag.
She started the video saying that she doesn't like to over pack, and then she shows ALL the makeup she brought, which is more than even my every day set of makeup.
Here is the picture of all the products in my makeup travel bag.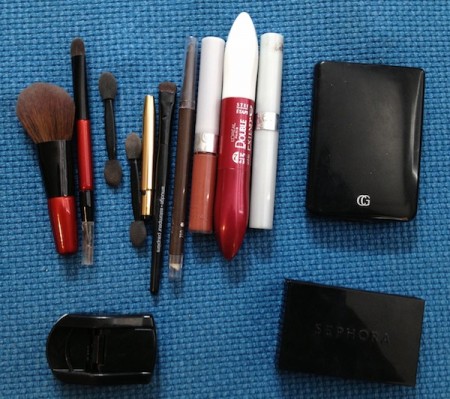 The products are:
Here's a closeup of that tiny Sephora palette.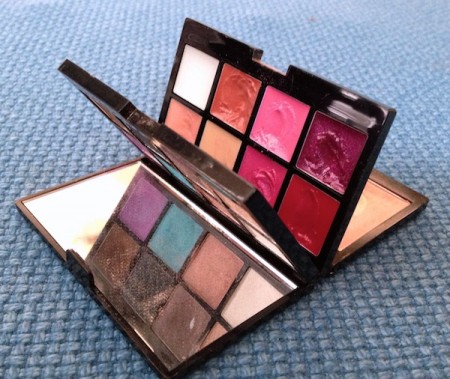 That tiny makeup palette is the reason I'm able to pack all of my makeup in this tiny pencil bag.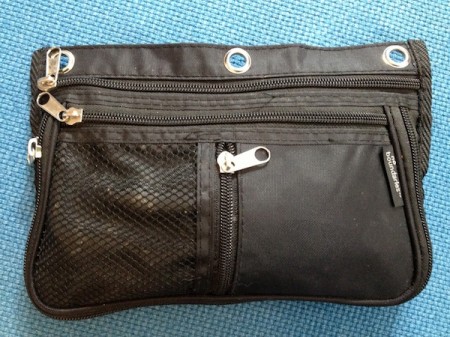 Additionally, I pack all my hair accessories in that bag as well in the smaller zipper area.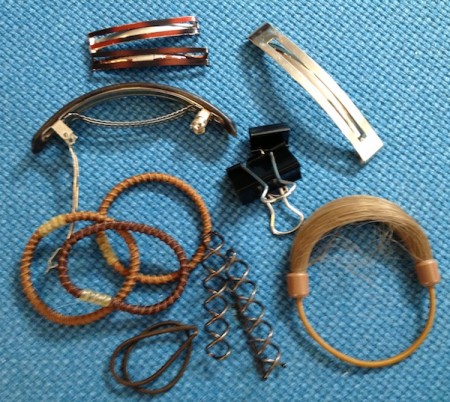 After seeing everything that Judy packed for her Tokyo trip, I just laughed to myself. I have minimized my travel makeup to live in a tiny pencil bag with room for my hair accessories as well. It lives in my toiletry bag all the time, so I can be ready to go on a trip on a moment's notice.
That is what travel is all about. I don't want to have to stress out about whether I packed the right thing or not. All I want is to be able to throw some clothes in a bag and go!