Ask A Mortician visited Savannah and she talks about its ghosts and famous graveyards. She usually talks about death and our inevitable mortality, so even on her vacation, she talks about her profession.
I love how she categorizes the city:
Savannah is no doubt a city of death. It saw battles in the Revolutionary War, the Civil War, and a yellow fever epidemic that wiped out a thousand people in a week. Geographically, it's not that big. You can't swing a dead cat without landing on some paved-over 200-year-old burial, but does being on all those dead people really necessarily ghosts and hauntings and angry spirits, or could the whole city just be a Momento Mori? A reminder that we, too, will die and while there are dead people underneath our feet, we're alive. ALIVE!
When we were in Savannah, we didn't have much time to take ghost tours. We were there with Mike's family because his grandfather flew in WWII on a B-17 for the Mighty Eighth Air Force. The museum for that bomb group is in Savannah.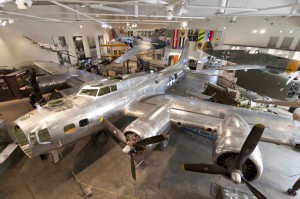 We spent a lot of time at that museum and they are currently in the process of restoring a B-17 to its former glory, so it proves to be an even BETTER museum once that is done.
I'd really like to revisit Savannah and see that museum again, but this time, I'd also like to take some home tours and ghost tours. Oh, and don't forget the Savannah Candy Kitchen! How I loved those candied pecans! THAT is a perfect way to celebrate being ALIVE!