This video was really informative, showing how trailers are made.
It really made sense to me when I saw it being put together. The reason the plumbing is so hard to fix when something goes wrong is because when the trailer is made, there are no WALLS installed yet.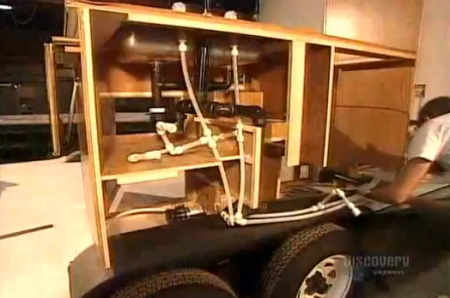 If they made the walls first, and then added the interior fixtures, it would ensure that repair was just as easy as assembly.
They also made a popup trailer video as well. Beware of bad puns in this one: "It even comes with a screen door, because who know when adventure will come knocking." I would suggest watching it on mute, but they do give some good information about how the trailers are made.
They also did an episode about the Safari Alto Travel Trailers:
I love to watch these videos because they give me ideas on how to build my own, but at the same time, they make the process look so difficult that I feel like I couldn't make it on my own. It's a strange mixture of inspiration and discouragement.