When it comes to lightweight campers, Canada is doing something right. While Mike and I were camping in the Yellowstone area, we saw this gem of a trailer at the West Yellowstone KOA.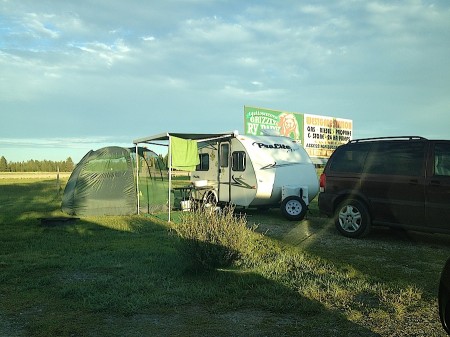 With an awning, this little trailer looked like my ideal.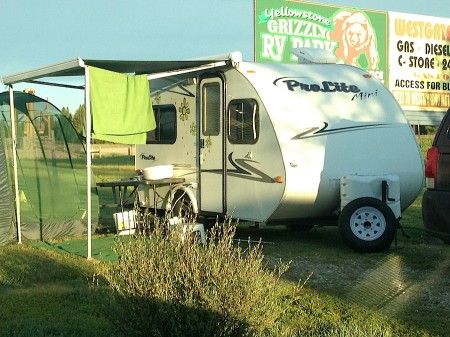 I was sure that I couldn't tow it with my Prius, but after I looked at the Prolite website, I was SHOCKED at its weight. The Prolite Mini weighs only 950 pounds!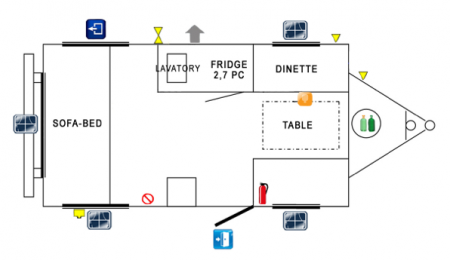 This little trailer weighs about as much as our tent trailer. It's substantially smaller than our tent trailer, but it does have the benefit of hard sides, so it could camp in places in Yellowstone where we weren't allowed.
Here is a video tour of the camper (it's in French because the campers are manufactured in Quebec).
Just when I think campers are as light as they can be, those guys in Quebec prove me wrong again!