I've seen Trekker Trailers before. I decided that they were custom designed teardrop trailers that were priced FAR out of my league, but they looked pretty cool.
What I didn't notice about them is their sink system. It's a really cool innovation.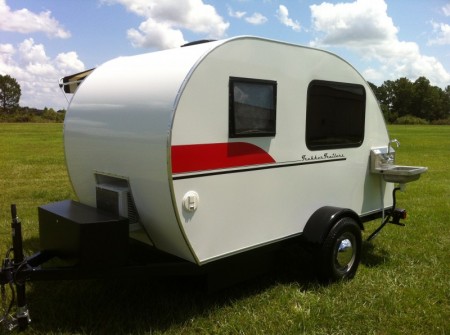 It appears to be a sink that connects to the side of the camper using the table track that is available at Camping World and State Trailer Supply.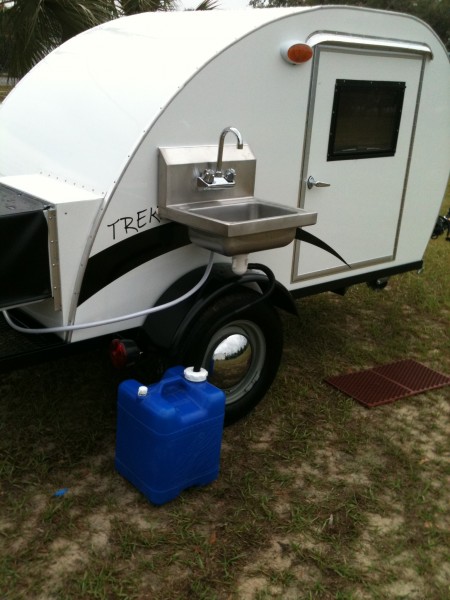 If you have a very simple trailer, like my old Palomino tent trailer, you could add a sink system yourself using a sink from the hardware store and the techniques I used on the Cabela's Sink: Starling Travel – How To Add a Faucet to the Cabela's/Portal Camp Kitchen
This idea also might be handy for those who want an outdoor galley. I actually prefer cooking outdoors, so we usually set up the campstove outside. It might be nice if it was integrated with a sink and table.