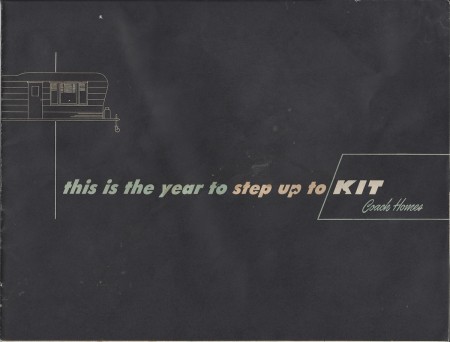 Kenny on Flickr posted some scans of an old Kit Coach Homes brochure. It's a treasure trove of retro trailer goodness!
Here are exterior shots of their 1953 line.
Here are my favorites, the 12′ and the Companion: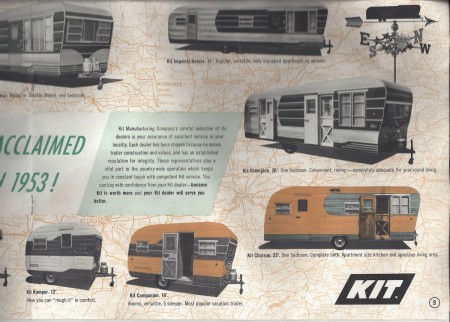 Detail of the exterior shot of the 12′ Kit Kamper.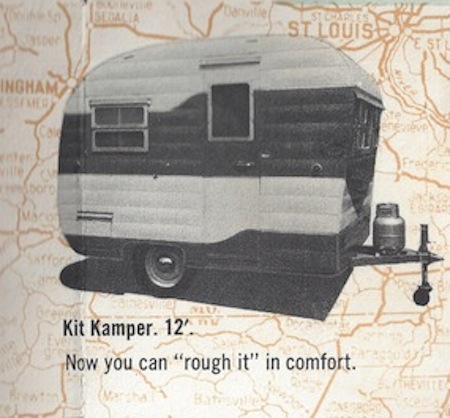 Detail of the Kit Companion.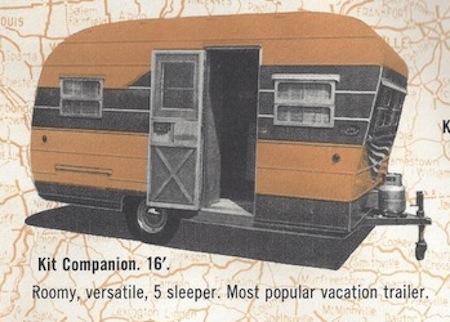 When I look at this page, it reminds me of the scene where Lucy is showing Desi the floor plans of the various trailers in The Long, Long Trailer.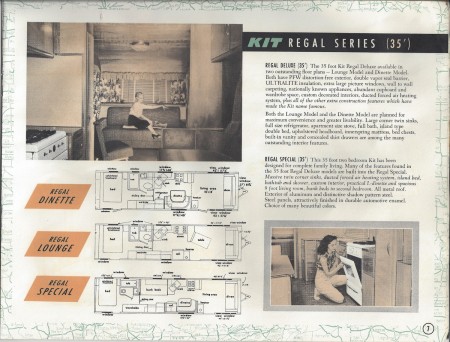 You can see that scene here. I SWEAR one of those brochures are this very one, even though I know they ended up buying a 36-foot 1953 Redman New Moon.
I can hear Lucy saying,
"Everything is included. All this furniture: chairs, sofa, bed, stove, refrigerator, shower, bath, everything. Absolutely everything."
All while looking at this picture of a woman sitting on the couch.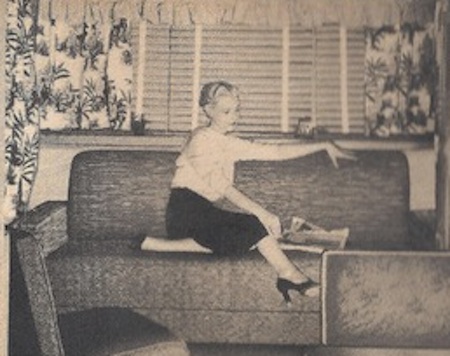 The funny thing is that it's just as fun for me to browse this old brochure as it is to look at the brand new brochures from the companies of today.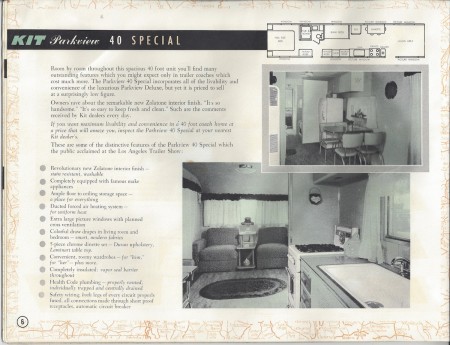 Every once and a while, I come across a Kit on our local listings and it makes me want to jump at the chance to buy an original (although they're usually from the Seventies instead of the Fifties). Looking at this old brochure makes me feel as if I could buy a brand new Kit.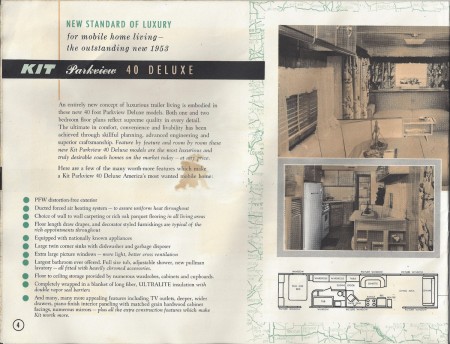 I wonder why I don't love the new trailers as much as these old ones. They have fewer maintenance worries and they even come with warranties, yet I would jump at a chance to buy an old Kit 12′ Kamper, despite the fact that I'm sure SOMETHING would break every time we took it out. I must ENJOY fixing trailers…