I was looking at KSL Classifieds and saw this interesting popup truck camper called the Chevy Blazer Chalet.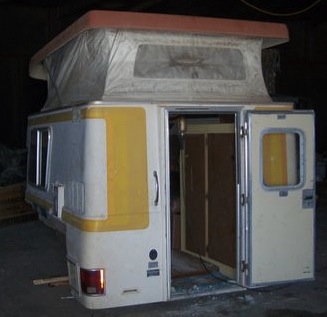 The owner described it here:
i have a chellet camper desighned for full size gmc/chevrolet blazers. it is in good condition, it has a 2burner stove,fridge and a furnace. it has bench seats that fold for a bed, and is desighned to be open into the cab of the blazer. the top pops up single hadedly.and reguiers no drilling or mods, it bolts on to the exsiting hole for the shell bolts this camper was built 1976.it will fit all modles up to 1989. i belive these campers wher only made for a few years in the 70s.
Here are the rest of the photos: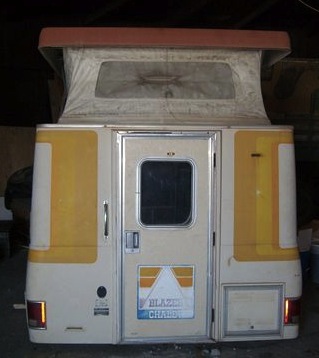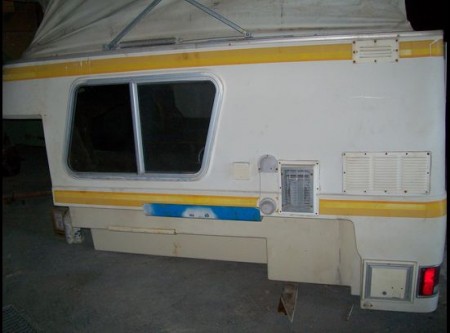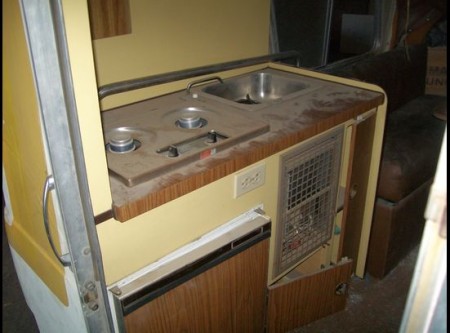 I found some photos of a fully restored one here: Photo Gallery – Automobiles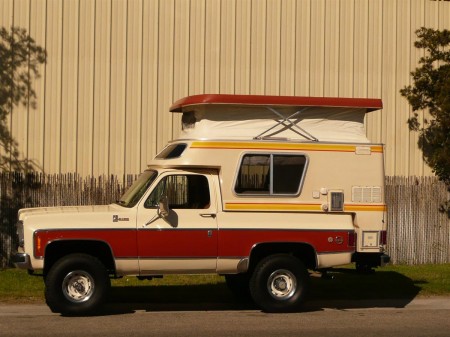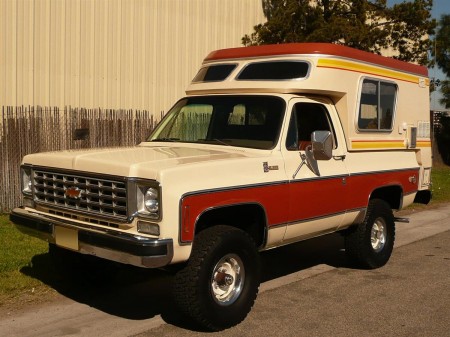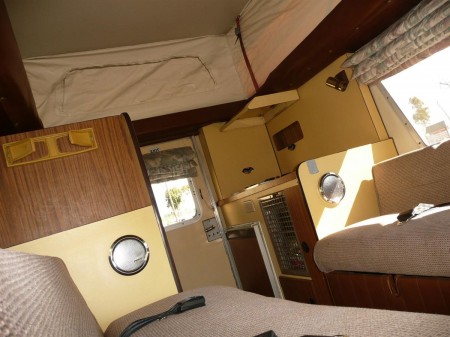 There is a Yahoo! Group Forum for these truck campers: The Big 'Nook. – Yahoo Groups
I love this advertisement for it that I found here: Pop-Up Truck Camper, The Blazer Chalet From 1976 | Motornomadics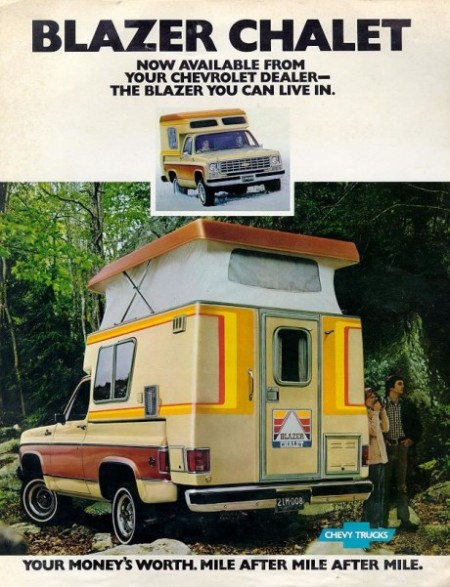 The reason these campers look so good is because they were designed by Chinook. I love how streamlined they look with an original Chevy truck. They're not the right camper for me, but they definitely have that cool retro style!