I found out that half the roof of our tent trailer has wood rot. It will easily last another five years or so, but it got me to thinking what I would do if we had to replace the roof.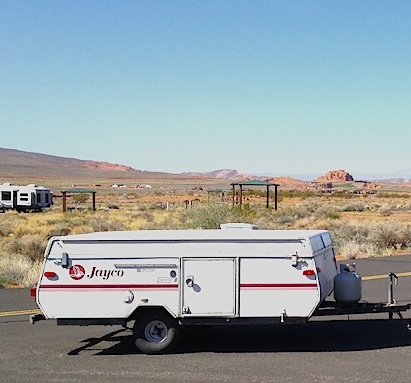 In all honesty, we'd probably junk the trailer and just buy a new one, but if I got creative, I might be able to replace the roof with something that might make the trailer look interesting and give us a little storage space.
What if I made the tent trailer into a teardrop?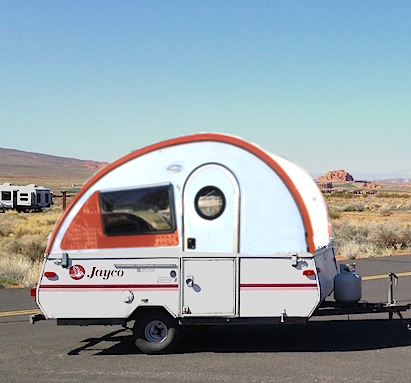 Here's what it looks like when I paste the top of a T@b trailer onto my tent trailer. It would open the same as a tent trailer and give us a TON of headroom and storage along the sides. I would have to make a spot for the Fantastic Fan, because the addition of that has been a godsend on those 104 degree trips to St. George. I don't think I'd even have a window or that door because then there would be more room for storage.
This idea has gotten me all excited about replacing the roof of our tent trailer. I could turn it into something adorable AND have all the space I could dream of when the trailer is deployed. I have absolutely NO idea how to make this a reality, but I want it!