Right after Christmas in 2010, we took a trip to Disneyland with my sister and her husband.
It was unpleasant.
There were so many people that they LITERALLY stopped letting anyone in. I snapped this photo in front of New Orleans Square, just trying to get past the Haunted Mansion. Click to see it full-sized.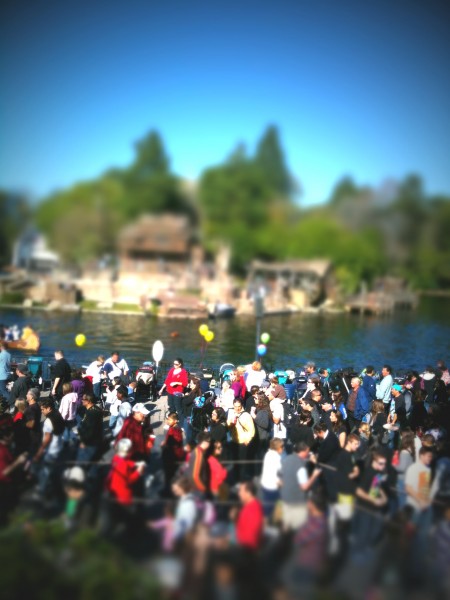 We had reservations at the Blue Bayou for an early dinner, but Dan had to work earlier in the day, so he didn't try to come in until about 3pm, but they wouldn't let him in. It took us multiple calls to the restaurant just to get him into the park so we could have our dinner.
At the same time, we couldn't get on any rides. Mike and I rode the Pooh Bear ride (twice) and that was all we did that day. EVERYTHING was so packed that we could barely walk through the park without a crush of the crowd all around us.
Whatever that number is that makes them stop letting people into the park, it's WAY too high. I have been to Disneyland since, but I will never again go right after Christmas. It was a miserable experience and a WASTE of money.