The 2009 Keystone Outback Loft was a MASSIVE camper that I really don't have a vehicle to tow it, but it was sure impressive. Just check out this video of one:
I like the floor plan.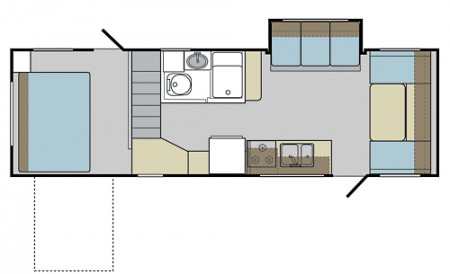 The pictures remind me of The Del Rey Kamp King Sky Lounge Truck Camper.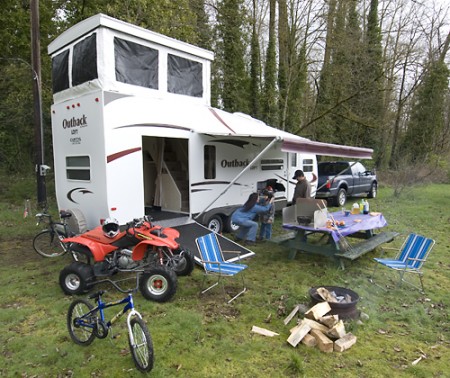 It doesn't look like Keystone is making these campers anymore, so that's a shame. It looks like a great toy hauler with a loft and a view!
Photos and floorplan via: Trailer Life – Keystone Outback Loft