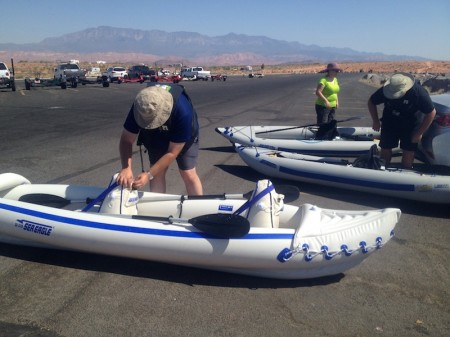 For over TWO years, I have coveted Stacey and Dan's kayaks. I wrote about them here:
Back then, I said:
Stacey and Dan did much better with their fancy boats, but our poor little inflatable just couldn't take the Southern Utah desert heat. It was a wonderful kayaking adventure, but next time, Mike and I might need something a little more substantial.
That was Labor Day weekend in 2012. We have been back to Sand Hollow many times, but each time, I skipped the kayak ride. Our little Sea Eagles just couldn't take the heat and were difficult to row. I dreamed of someday buying cool kayaks like Stacey and Dan's, but they were SO EXPENSIVE! The one that could hold Mike, Sean and I was over $1000.
If we each wanted our own, we would have spent over $3000.
Then Mike discovered old fiberglass motorboats. He obsessively watched the local classifieds, looking for one that could take all of us and even a few extra passengers. Before I knew it, he found one in good condition with a motor that WORKED! All for only $999.
We took it out on Sand Hollow yesterday and it worked beautifully!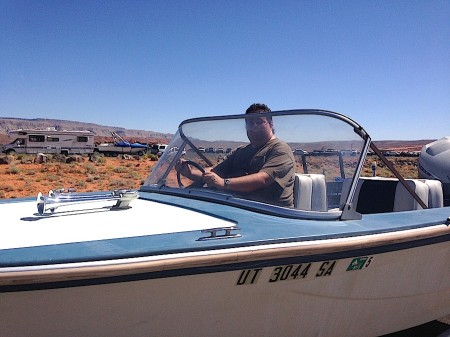 Of course, we were too terrified to take pictures of it while we were on the water, so these snapshots on land will have to do.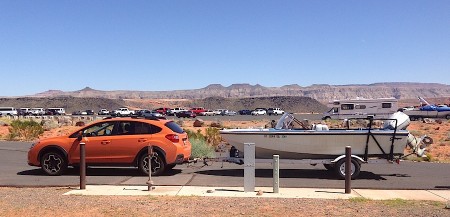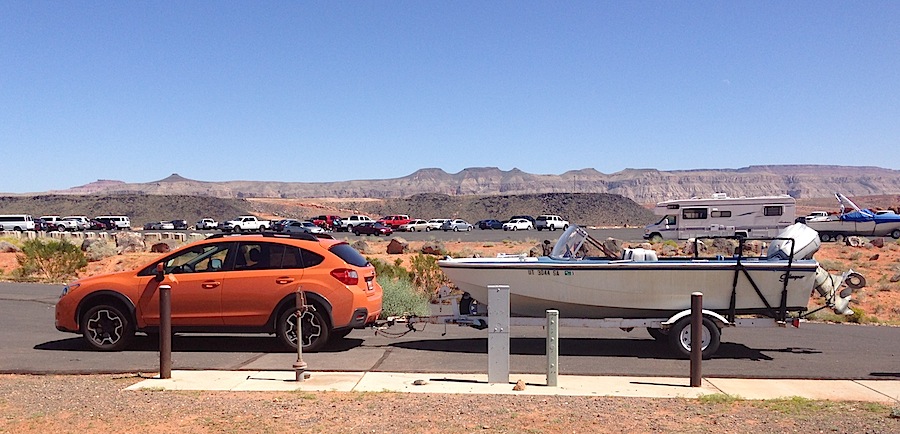 We towed it with our Subaru Crosstrek XV and it pulled like a dream. No problems and went into the water just fine.
TWO years ago, I wanted something more substantial, never realizing that a REAL boat was less money than my dreams of an inflatable kayak. Can't wait to show you footage of it on the water. SO MUCH FUN!