I've finally done it. I'm finally done with my camper. My 1993 Jayco Eagle 8 has been rechristened The Tangerine Turtle.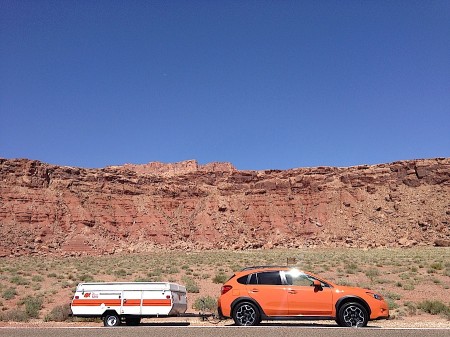 Here is a video tour:
You can see some photos after the break:
Mike and I hand painted the new stripe, name and turtle.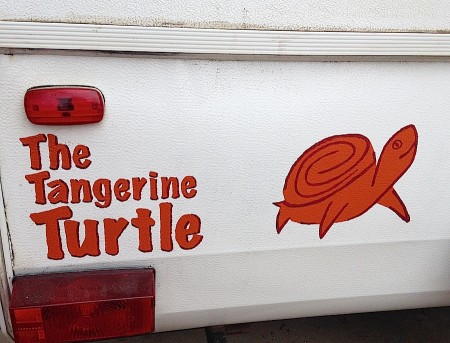 We set up camp last weekend at Dead Horse Ranch State Park.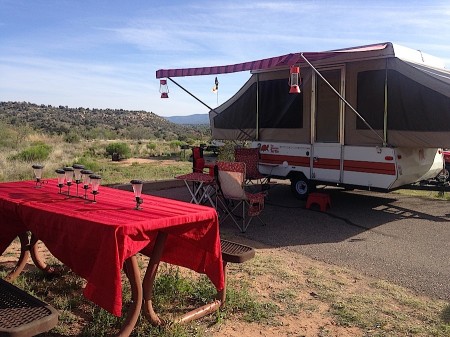 It looked really good with the Subaru. We matched the paint color to our car so they would look good together.
The side stripe also has burgundy pin striping added. That was easier than we thought it would be. This video really helped me: How to Install Pinstripes by speedkar99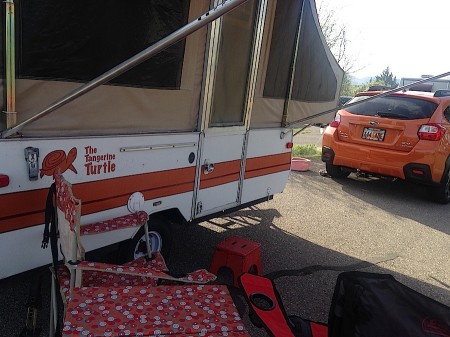 These LED lanterns worked really well and gave a lot of light. Unfortunately, the hummingbirds thought they were feeders and were very cross with us for not filling them with syrup. The awning info is here: A Better Homemade Awning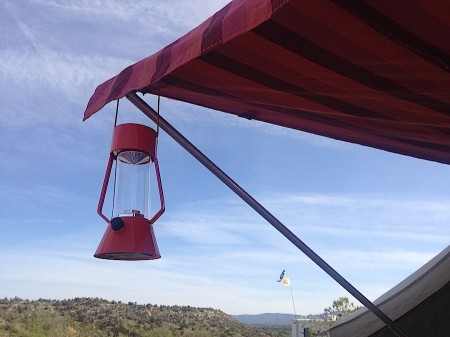 I found these matching chairs at Kmart a couple of months ago. I added handles to them in a tutorial here: How to Add A Handle to a Camping Chair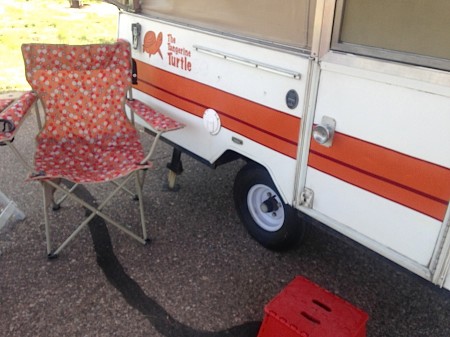 The view inside from outside of the camper.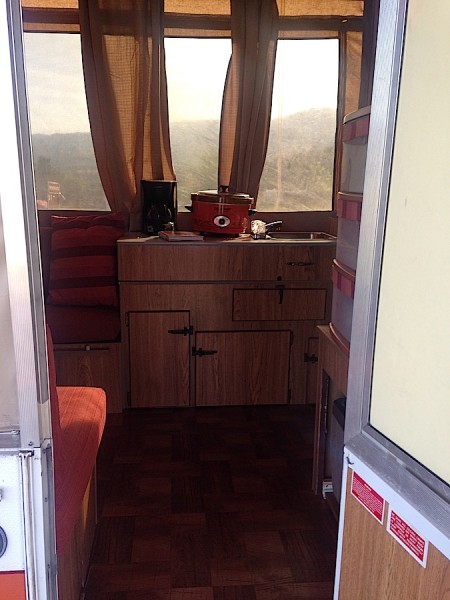 The view from the master bed. The chuck box on the right can go outside of the camper when we are cooking outside. It was spray painted with Krylon plastic paint so it would match.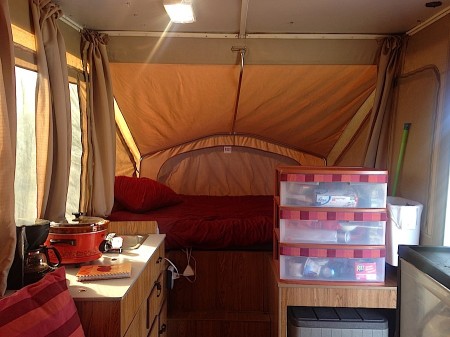 The view from the bed that is over the frame. We sacrificed the dinette for drawers for our clothes. I still need to paint the clothing drawers so they will match everything else.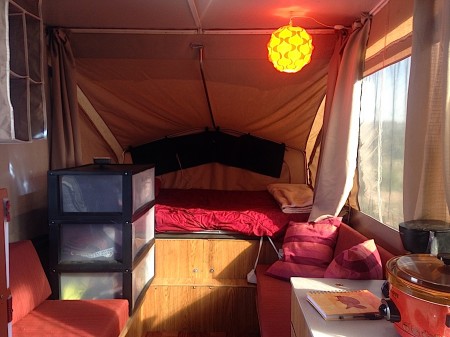 The matching crockpot I found on eBay and a journal to document our journeys. Here is the tutorial showing how to change the faucet: How To Replace A Pump Faucet In A Camper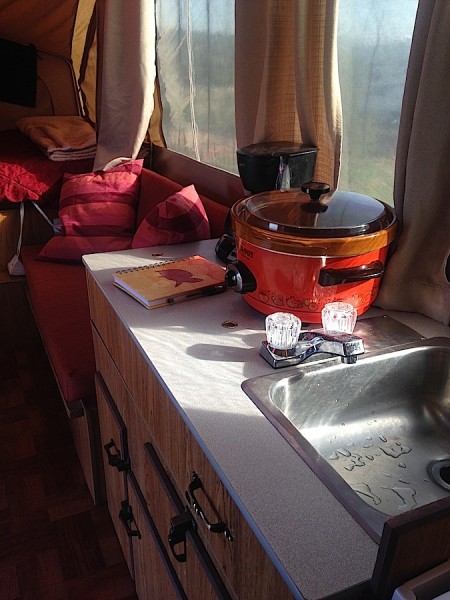 Hanging organizer holds our toiletry bags and has hooks for coats.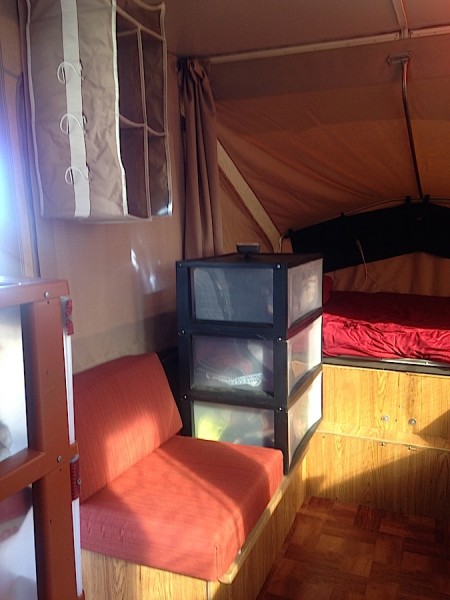 The drawer below the cooler makes it easy to access.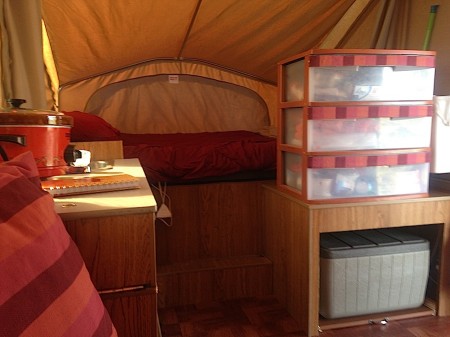 The drawer pulls out so the cooler doesn't scratch the floor.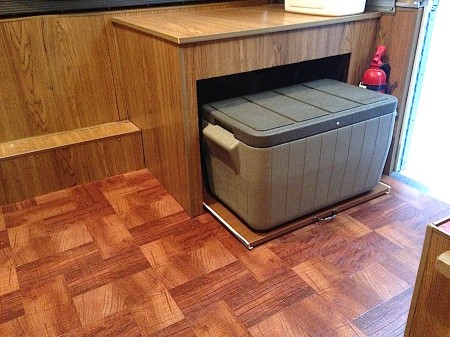 It was a lot of work to get the camper together and looking good, but I finally did it! Now, all the work I'll have to do in the future will the things that break.