Almost a year ago, we were driving on I-15 and we came upon this teardrop camper.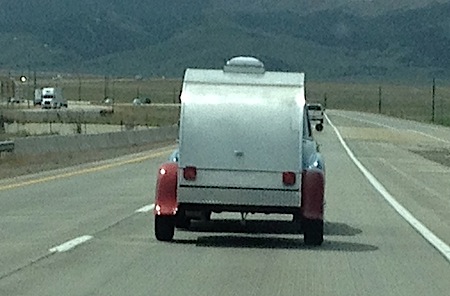 I could tell it was interesting and unique from way back, so I asked Mike to slow down while he passed it so I could get some photos.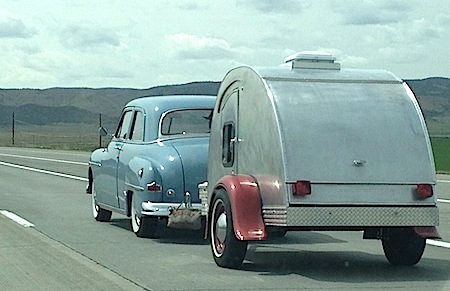 It looked like it might have a Betty Boop theme based on the decal on the side.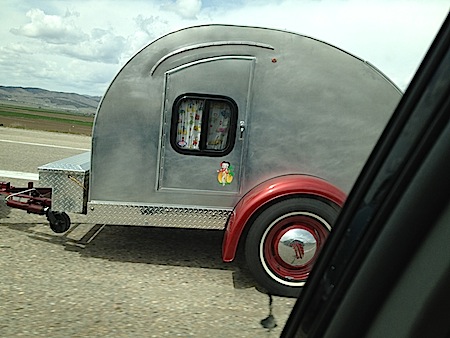 It caught up with us in Fillmore at the gas station and I got another shot of it.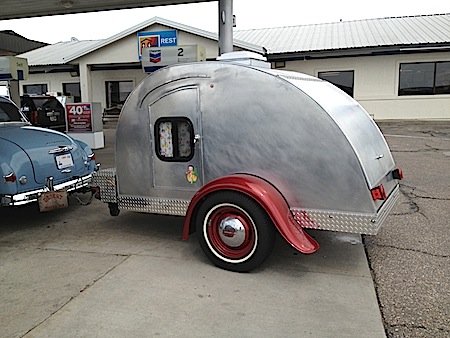 I never did meet the owners, but I would have liked to talk to them. I always love to see these great little guys on the road. The fact that it was also towed by a vintage car as well, just makes me even more happy!