This video was recommended to me by YouTube and they were spot on. I LOVED this video of Jeff Furr showing his camping trailer that he built from a Harbor Freight Trailer. It's a long video, but it taught me so much.
After watching it, I wondered if they slept in the camper or only used it for galley and gear storage. Fortunately, someone already asked that question. Here was his answer:
I just use it for hauling gear, also for water storage and power supply. I had considered making it into a sleeper at some point but not at this time.
Here is a slideshow of the trailer build.
The most important thing I learned from this video is the existence of hurricane hinges. I have seen many teardrop builds and everyone has trouble with the hinges leaking. They've done things to prevent the water from entering at that point, but all of them end up with leaks. I had trouble with my teardrop galley because of that as well.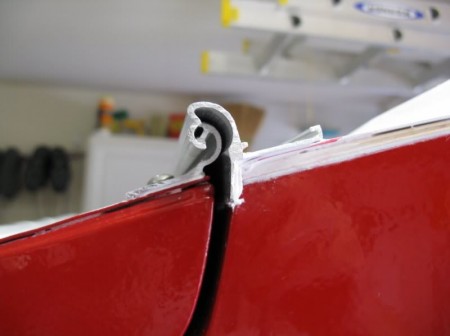 Image via: planovet – Photobucket
With hurricane hinges, the water is less likely to enter the camper because it's designed to keep the water out. I had NO idea that they existed and suddenly, my camper build project has gotten that much easier. The hatches over the bed bunks will have hurricane hinges!
Every time I look at the camper build projects online, I learn something new. I am very excited!