I love the design of these fold up shelves found on some Coleman popup trailers. Here they are unfolded.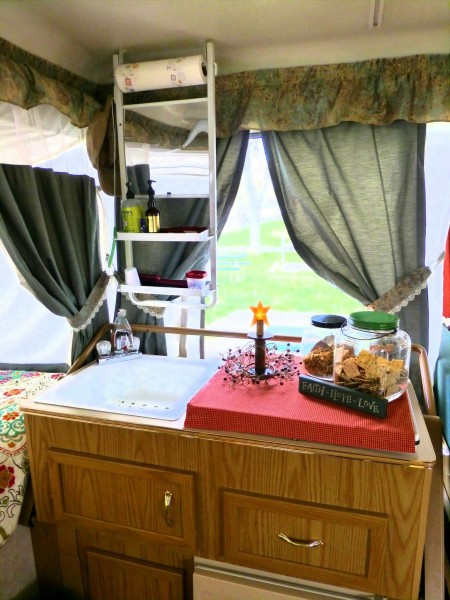 When it's time to close up the camper, here they are folded up.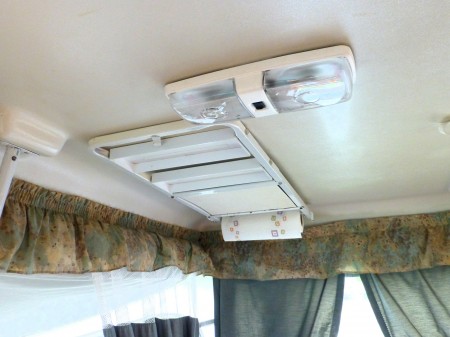 The efficiency of these campers is surprising to me. Why don't all popups have these fold up shelves? They would be so helpful.