I love this quote from Mark Twain's book, Innocents Abroad: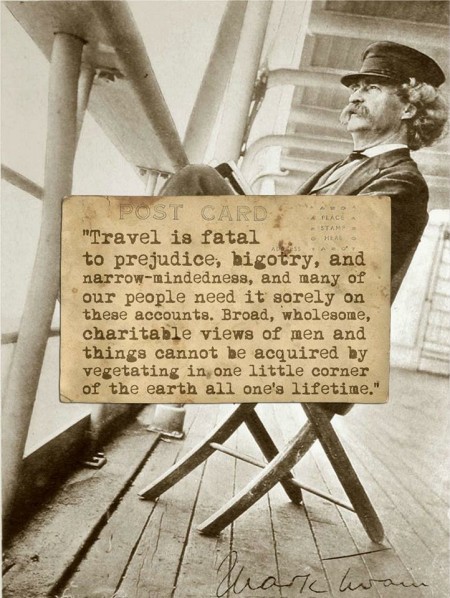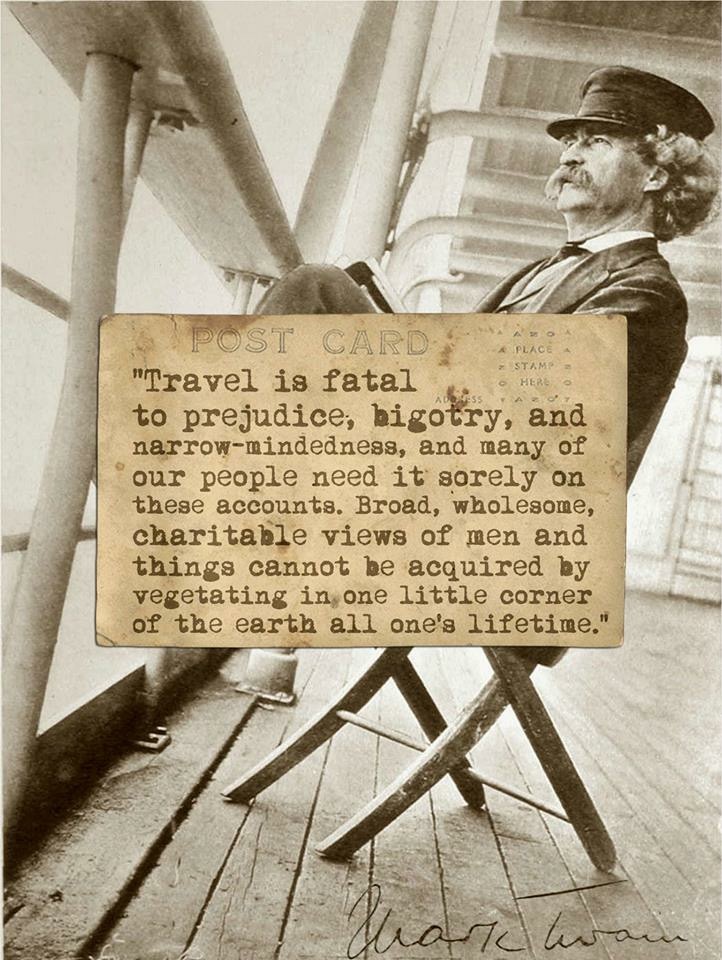 It reads:
Travel is fatal to prejudice, bigotry, and narrow-mindedness, and many of our people need it sorely on these accounts. Broad, wholesome, charitable views of men and things cannot be acquired by vegetating in one little corner of the earth all one's lifetime.
A research study published in Social Psychological and Personality Science is close to proving Twain right:
"Across five studies, using different research methods including a longitudinal study, we found that breadth but not depth of foreign experiences increases generalized trust," Cao added. "In other words, the more countries one travels, the more trusting one is. Breadth is important here, because breadth provides a great level of diversity in people's foreign travel experiences, allowing them to reach such a generalized assumption."
If you are considering whether traveling somewhere is worth the money, remember this quote. In fact, if you know of any prejudices that are lurking in your psyche that you wish to eradicate, visiting the very country of your prejudice may just change your mind completely. Think of that the next time you stick a pin in a map and plan your vacation.