Exit 126 on the I-80 freeway is only about twenty minutes away from Park City.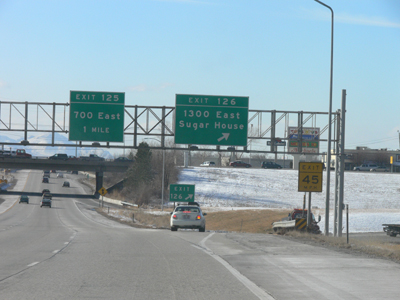 There, you will find the quaint neighborhood of Sugarhouse and a couple of hotels guaranteed to be MUCH cheaper than the condos in Park City. The reason Mike and I are able to visit Park City so often is because we live in Sugarhouse, just a few miles from the greatest snow on earth.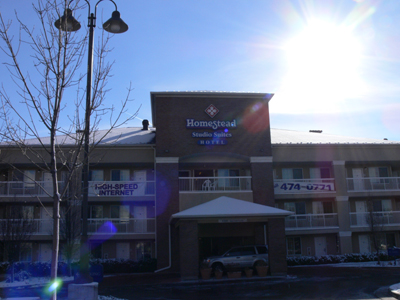 If you prefer the consistency of a nationwide chain, you can stay at Homestead Studio Suites. It is close to the freeway entrance, so all you need to do is jump in your rental car and drive less than your daily commute to The Sundance Film Festival. The rooms include a kitchen and wireless high-speed Internet access.
Where: Homestead Studio Suites Hotels – Sugarhouse 1220 E. 2100 S. Salt Lake City, UT 84106 Google Map Phone: 801-474-0771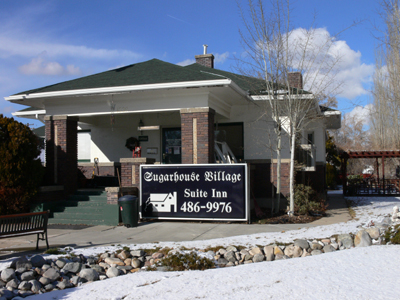 If you prefer the more homey atmosphere of a locally run inn, then Sugarhouse Village Suite Inn would probably be your choice. Across the street from Sugarhouse Park, it is also just a street away from I-80, so the commute is minimal. These units also have kitchens.
Where: Sugarhouse Village – All Suite Inn 1339 East 2100 South Salt Lake City, UT 84105 Google Map Phone: 1-888-577-8483
Sugarhouse has a lot of offer the Sundance Film Festival attendee for a much more reasonable price. There is the Sundance Catalog Outlet Store right next to Wild Oats. Additionally, there are a few venues in the Salt Lake area, so Sugarhouse is the happy medium between Salt Lake and Park City. Staying in Sugarhouse might be so inexpensive that you can stay a couple of extra days and enjoy the ski resorts without the crowds.