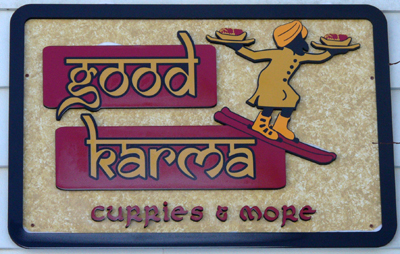 The busy thoroughfare in Park City, where the Sundance Film Festival is right now, is Main Street. It's noisy and full of excited people. If you step one street down to Park Avenue, you'll find some peace and Good Karma.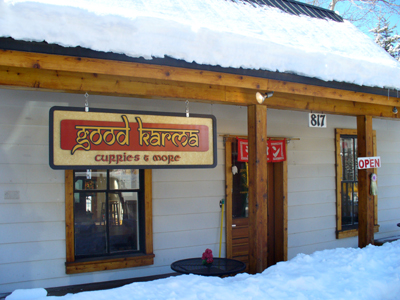 They specialize in Indian curries and the food is delicious. Mike and I ate there last August, so there were tables set up in the open area in the back. We sat with the birds and squirrels while we ate. They were happy to eat a little of our Naan. We ate leisurely in the warm sunshine. During the winter, things are a little more cramped. I would recommend ordering your food to go and enjoying it in your hotel room or by the Town Lift.
If you are in the mood for excellent food with a spicy twist, go to Good Karma on Park Avenue when you're visiting Park City. It's a quiet escape from the busy noise on Main Street.
Where: 817 Park Avenue in Park City, Utah. Google Map Phone: 801-787-5907