I didn't know tide pools were anything but interactive spots at Sea World and the Monterey Bay Aquarium. You know… you go to the aquarium and the tide pool is the spot where they let you touch the starfish and sea cucumbers, right?
Wrong.
Our friends live in Cardiff By The Sea and they were eager to tell us about the joys of tide pools. They are spots on the ocean that hold water even at low tide. Sea creatures hide out in them until the tide comes back. You can actually go into the REAL world and see local sea life. What you see depends on where you are looking. We didn't see any starfish, but we saw enough wildlife to truly understand the joy of watching the ocean.
We went to Swami's Beach in Encinitas, California. Here's the view from the top of the stairs.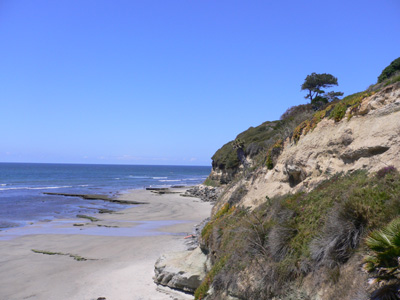 When we got closer, these rocky areas were to the north of the staircase.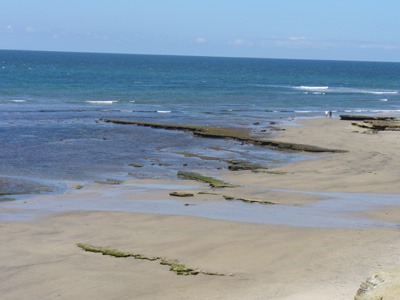 On the stairs, the city of Encinitas had posted this sign about the wildlife that we might be able to see.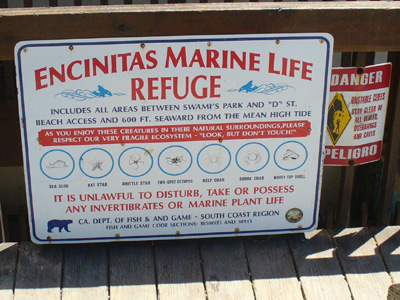 Some of the wildlife isn't lucky enough to find a tide pool. They become easy targets for birds.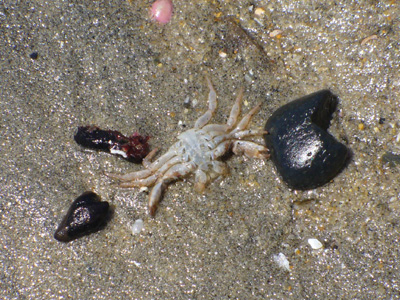 Here are some good examples of tide pools. Look for areas that are like holes in the ground that hold water while the tide is low.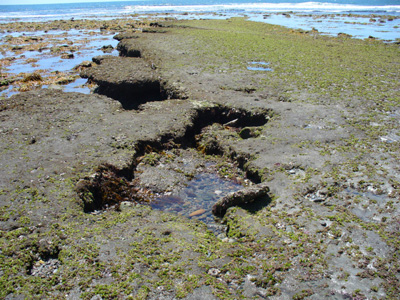 You can look over the side of ledges also.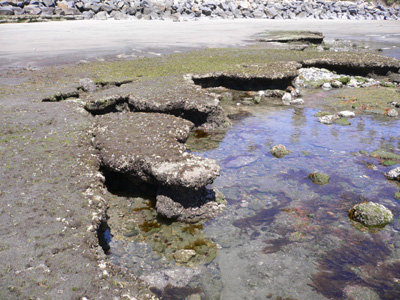 There was a sort of shimmer to the water. I don't know if it was some sort of polution or a local ore. It felt like the water was filled with gold.
This shore crab didn't make it through low tide. He became a dinner for a bird before we left the beach.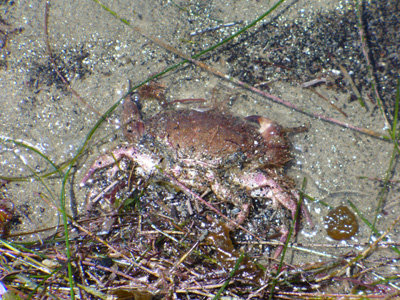 We saw so many anemones. Some of them were exposed by the low tide and dried up quickly. These two were safely hidden in the tide pools.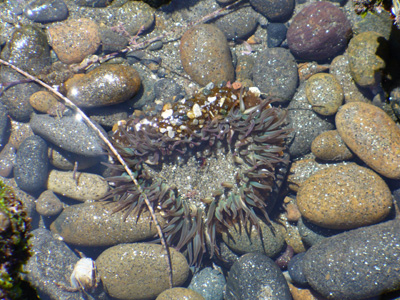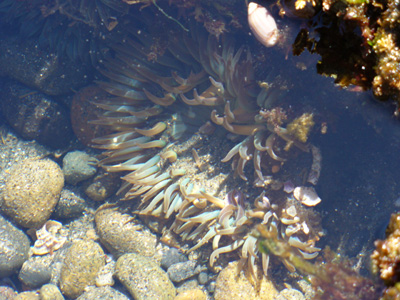 There were many hermit crabs and other shellfish.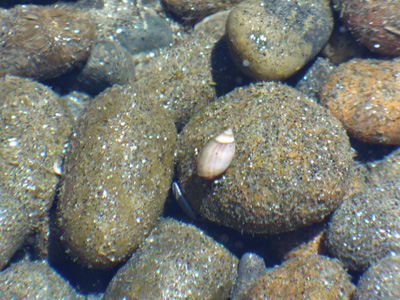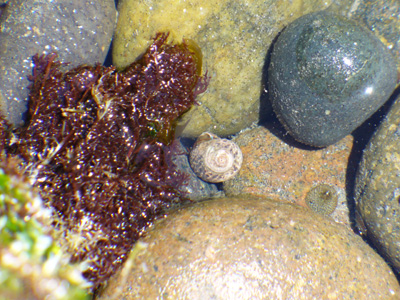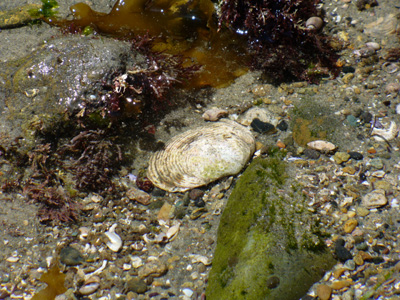 Mike was much better at spotting animals than I was. He found this octopus. His head was about two inches long, but if he had spread out his legs, he would have been about seven or eight inches long. He was very shy and hid under the rocky ledge when my shadow passed over the tide pool.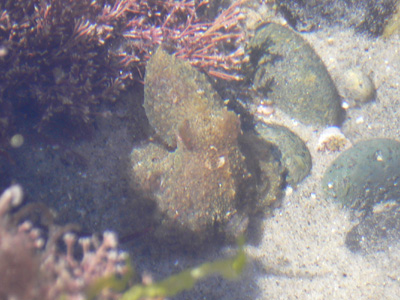 The most excellent find was the sea slugs. They were at least eight inches long and four inches in diameter. They moved slowly under the water, eating the seaweed surrounding and hiding them.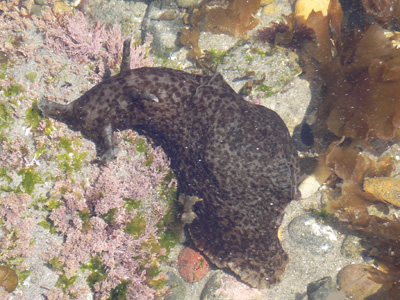 Our trip to the tide pools at Swami's Beach was an enjoyable and relaxing couple of hours in a busy week. I can't wait to go back to California to do this again.
For a how-to guide on tide pool watching, see this entry:
---
Swami's Beach, Encinitas, California: Google Map (taken at high tide, so you can't see the tide pools)
Beach Parking: 5am – 10pm
Beach Use: 4am – 2am
No dogs, alcohol, or glass allowed
Lifeguard Towers Open: 10am – 6pm during the Summer Season (late June to Labor Day)
For more information: 760-633-2740