I thought off-roading was a bouncy bunch of guys in Jeeps screaming and yelling while they go over the rocks all liquored up and willing to shoot at anything that moves. About a year ago, Stacey and Dan bought a Hummer H3. They have been taking it off-roading all over the state, but Mike and I have only gone with them once on a really minor 15 minute drive. I avoided off-roading because I had this pre-conceived image of what off-roading entails.
Instead, off-roading is a slow, meticulous and calculating journey. They were constantly checking where it was best to go in order not to damage the vehicle. This 1:52 minute video shows what off-roading was like for my introduction.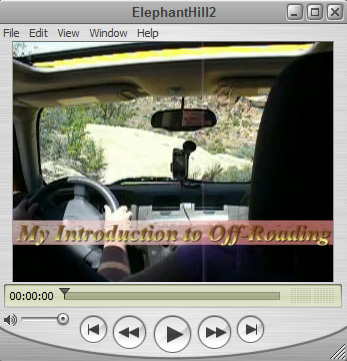 The drive was 45 minutes of careful driving, but once we got to Devil's Kitchen, I knew it was totally worth it. Our campsite was remote and private. Tune in on Monday to see a video of what it looked like.
For More Information on our route: