ABC News has this video of this $1.4 Million RV and an interview with the owner. The RV has four flat screen televisions and it costs $600 in gasoline to fill it up. What is it like? See here: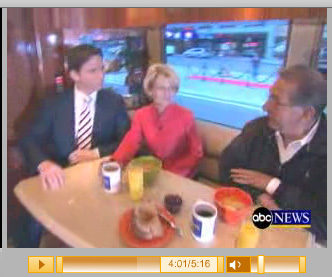 My favorite quotes from this interview:
"Our idea of roughing it is when the wine isn't properly chilled. That's about as rough as it gets. We have every amenity you can think of. It's like living in a luxury condo and your backyard is the entire North American continent."

"My favorite part of my home on wheels are my friends that I've acquired through traveling. It has been a great experience."
A $1.4 Million RV is an extravagance, but it's possible to live in a motorhome full time and travel the United States without roughing it AND without spending that much money. A good motorcoach can be had for as little as $60K, which is less than a lot of people pay for their homes.
Living in an RV isn't really camping, but it's a form of travel that is unique in its own right.