I have seen so many movies that try to portray how invigorating sailing can be. I've seen water lapping on the side of the boat. I've seen the bouncing water horizon. I've seen the ropes and the sails flapping in the wind. None of those videos prepared me for how truly awesome sailing is.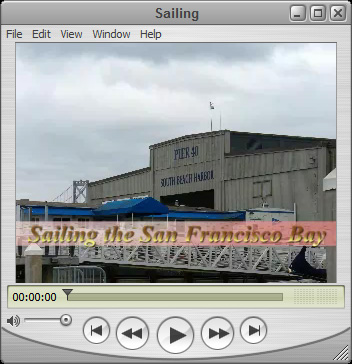 There is something so relaxing and inspiring about sailing that I can't capture on film. I can remember how it was, but I can't show you. It was a little like setting up a tent while you're camping. It was a little like trying to hike a difficult trail. It was a little like flying down a mountain on my mountain bike. All of those things wrapped into one wet experience.
Jeff, the man who took Kathleen, Lisa and I sailing knew his boat like it was an old friend. I asked him, "How do you know all this stuff?"
"I was born on the water," he replied, "My father manufactured shipping boats and we always sailed from when I was little. My whole family sails."
"Are you from San Francisco?"
"No, I learned to sail right off New Jersey, but the sailing is so different there."
"How so?"
"There is so much more wind in the San Francisco Bay and more variation in the tides. In New Jersey, we would need a much bigger sail."
Our small sail took us all around the San Francisco Bay. We passed the city and Alcatraz before we finally docked in Marin.
If you ever get a chance to go sailing, don't let fear get in your way. Say yes and find out how intensely awe-inspiring sailing can be.
---
Where: Pier 40, San Francisco, CA Google Map
Marin Dock, Sausalito, CA Google Map
Approximate map of the route: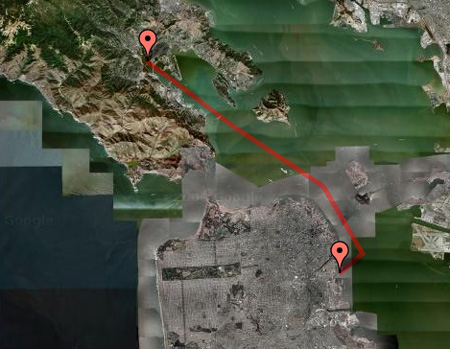 Music: Overature by Kevin Macleod via Royalty Free Piano Music