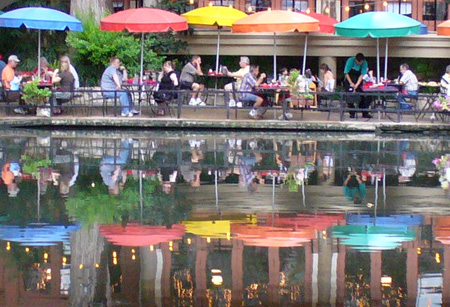 With a setting that looks like a postcard, the Casa Rio sits on the Riverwalk attracting tourists with the scent of their food and their singing. I live in a town with excellent Mexican food, so I expected touristy faire at Casa Rio and to be honest, that's what I got. The food was good, but nothing was even near the spiciness that I'm used to. I enjoyed the enchiladas and queso sauce on my chips, but nothing brought tears to my eyes.
What I enjoyed most was the singing.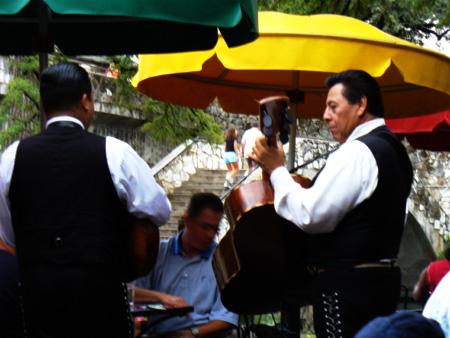 We were surprised at the reasonable prices of the food, so we sprang the ten bucks for a song. We figured we would have paid twice what we were paying in any other touristy place, so we were happy to splurge. The group singing played typical songs that are requested all the time like La Bamba and Tijuana Taxi, but they did it in such a congenial manner that I had a blissful moment when they were playing. Friendly AND professional, all at once, I felt so grateful that I had paid for a song. It was worth it for that moment of Zen.
---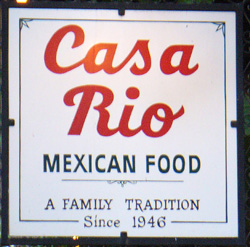 Where: Casa Rio
430 E Commerce St
San Antonio, TX
Google Map
Phone: (210) 225-6718
Fax: (210) 225-2216
Hours:
Sunday – Saturday
11:00 a.m. to 11:00 p.m.
In January
Monday – Thursday 11:00 a.m. to 9:00 p.m.
Friday & Saturday 11:00 a.m. to 11:00 p.m.
Closed Sundays in January