Back in October, I received this postcard and promptly filed it away. I forgot to scan it in and post it here, but it's here now!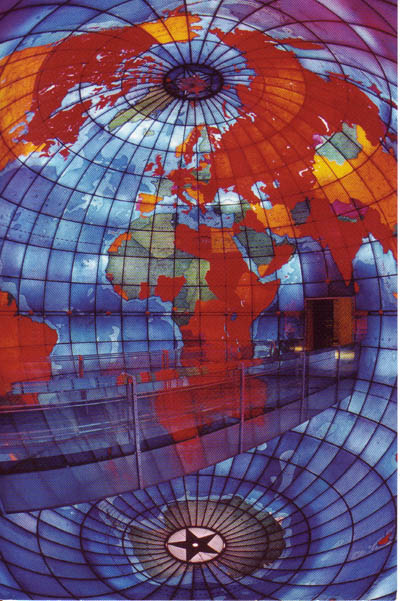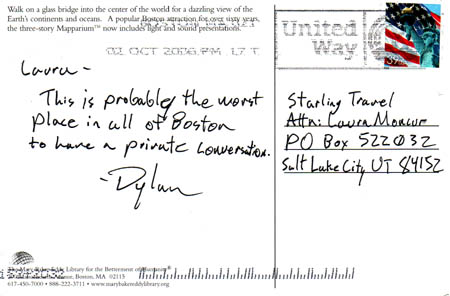 The postcard reads:
"Walk on a glass bridge into the center of the world for a dazzling view of the Earth's continents and oceans. A popular Boston attraction for over sixty years, the three-story Mapparium now includes light and sound presentations."

The Mary Baker Eddy Library for the Betterment of Humanity
200 Massachuesetts Avenue, Boston, MA 02115
617-450-700 * 888-222-3711 * www.marybakereddylibrary.org
This postcard was sent to me from my friend, Dylan, who moved to Boston several years ago. It was nice to hear from him!
For more information on the Mapparium in Boston, MA see their official website:
---
Please send me a postcard from your travels or your hometown. If you do and it's interesting, I will publish your postcard on Starling Travel.
Send your postcards to:
Starling Travel
Attention: Laura Moncur
P.O. Box 522032
Salt Lake City, Utah 84152
It's like sending a postcard to the whole world when you go on vacation. It's like bragging about your hometown to the everyone on the planet.