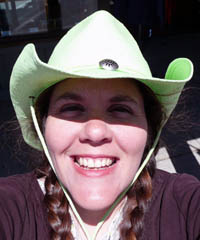 Look at me in my new green cowboy hat! I bought it in West Yellowstone on Tuesday. We took a break from Yellowstone Park and went shopping. Shopping is one of the joys of travel because I can find so many things that I wouldn't be able to find at home. We looked at chainsaw bears, smelly candles and homemade soap. I finally decided on this lime green hat.
This hat just might be my new token. I'll be the girl in the green cowboy hat. If I have to live in Utah, I might as well look a little like a cowboy, right?
One thing I noticed about my new cowboy hat, though…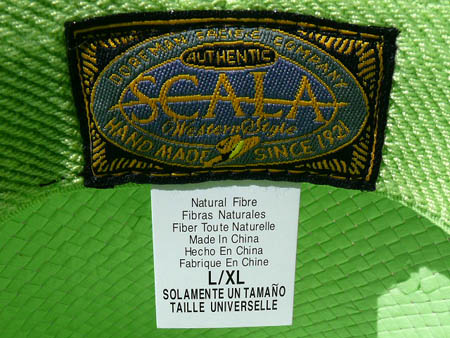 It was made in China…
Whenever you shop in little shops, make sure you check where the products were made. A lot of times, the leather key chain that looks so western was actually made in China, India, or Korea. What's the point of buying a souvenir that looks exactly like the souvenir from your hometown? I was checking, so my cowboy hat from China wasn't a surprise. Neither was my lip balm from Vermont and my Native American Style flute from Utah. I drove all the way to West Yellowstone, Montana to buy a flute from Utah.
At least the huckleberries are from Montana… right?