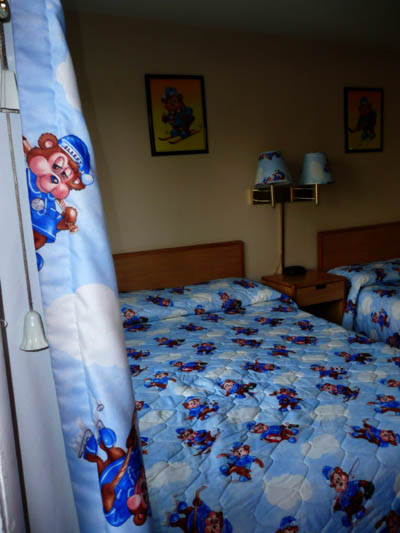 On our drive to Oregon, we stopped in La Grande overnight. We stayed at the Travelodge and ended up in one of the famous, Teddy Bear rooms. You can read the full story here:
When the wonderful girl at the counter hesitated and tried to explain the room to me, I nodded. I had already seen a Travelodge Teddy Bear Room. Jay and Ryanne stayed in one in Reno:
I love Jay's comment:
"We paid sixty dollars a night to sleep in a little kid's room."
Me? I loved it. It was much better than the first room that they gave us because I could easily reach the wireless signal. Now, those little sleepy Travelodge bears represent high speed wireless Internet to me. I love 'em!