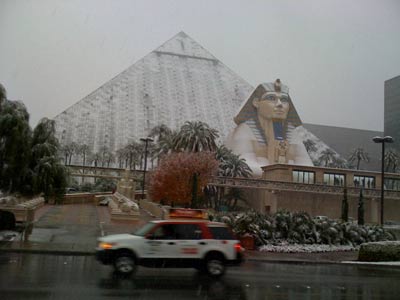 Las Vegas has snow for the first time in years, and they got 6-8 INCHES! That's probably the best Christmas present they could get this year.

Mike and I were caught in a snowstorm in Vegas once. It was that flurry of dandruff-like snow that we Utahans are very used to dealing with, so we drove right through it without a second thought. It melted before the end of the day.

To see my beloved Luxor Hotel covered with snow like this is so strange. It's almost as if the black pyramid has been turned white.
More photos after the break:
Palms and snow 12.17.2008 by bossco from Flickr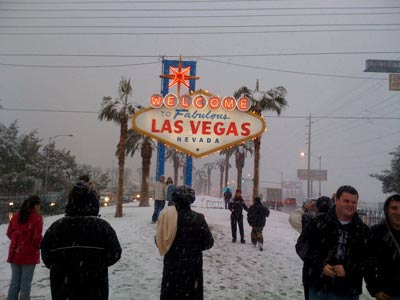 snow-sign by blog.agente008 from Flickr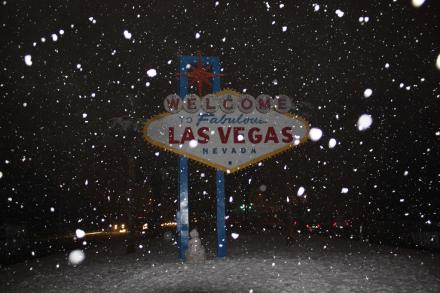 Welcome to Las Vegas? Snow Man by Twoleaf from Flickr
Little Church of the West covered in snow- Las Vegas, NV by Twoleaf from Flickr
Encore snow- Las Vegas, NV by Twoleaf from Flickr